Strategic four-year plan part of Sanchez-Fischer's grassroots campaign for Algonquin clerk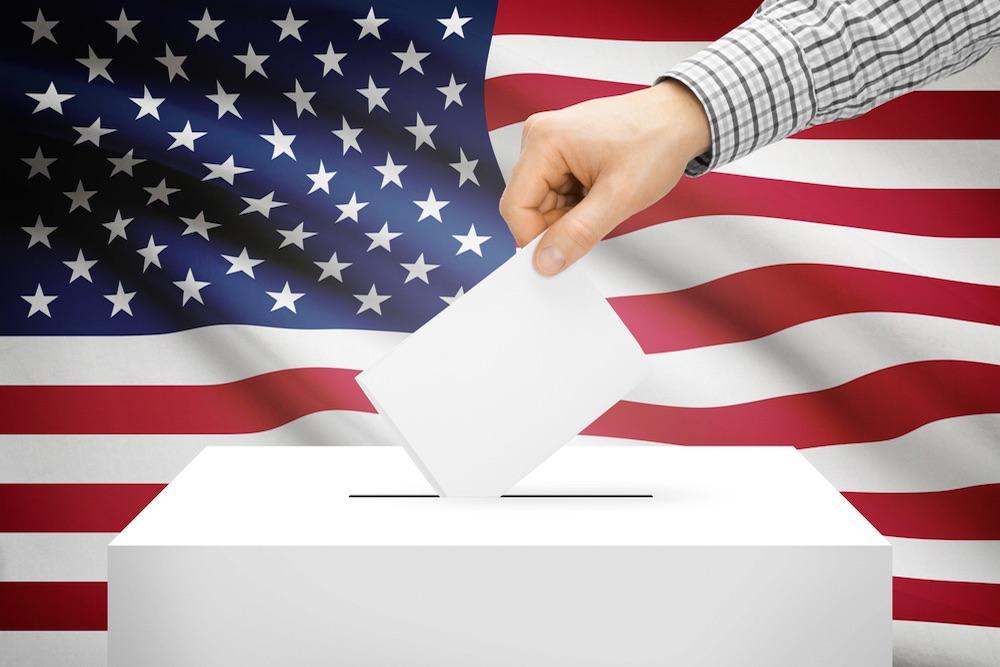 Republican Candidate Melissa Sanchez-Fischer, who is running for Algonquin Township clerk, has a brief strategic four-year plan for what she wants to accomplish in that office.
"First, work with the county clerk and other NGOs to offer educational seminars to newly registered voters, high school students and others to learn the voting process to avoid mistakes," Sanchez-Fischer said during a McHenry Times email interview. "Second, I would like to implement a direct FOIA request form on our newly updated Algonquin Township website to expedite the process a constituent receives a response, while also making it possible to stream all our meetings online. Third, currently working in records retention I would like to utilize the assistance of Illinois' Record Management Division to implement a complete audit of our record retention system. While this may be a daunting task this is an area where efficiency can help with time and waste in the township. Last, I would like to initiate a Blue Star program to recognize active duty service members and their families that reside in Algonquin Township borders, to thank them for their service and sacrifice they are making for our country."
Algonquin Township Clerk candidate Melissa Sanchez-Fischer | Photo courtesy of Melissa Sanchez-Fischer
Sanchez-Fischer is running against former Cary Trustee Karen Lukasik in the Feb. 28 Republican primary for the Algonquin Township Clerk office of Charles Lutzow Jr., who is running for the Township Supervisor's seat.
Sanchez-Fischer, who recently received the endorsements of Right to Life McHenry County and McHenry County Sheriff Bill Prim, presently is a township trustee, a precinct walker who is pro-life, and a member of St. Mary's parish in Huntley. She runs on a platform of transparency and holding the line on taxes.
"I want to be Algonquin Township Clerk because I believe I am the best qualified with past experience working in government and nonprofit sectors," she said. "Not only the past four years that I have served as Algonquin Township Trustee but my prior experience working in Springfield and my current employment. Currently, I work in Development in donor management and record retention for a small pro-life nonprofit organization. On a day-to-day basis, it is my duty to manage all record retention accurately and quality system concerning donor operations."
That, Sanchez-Fischer said, has provided her with the expertise to help expand the Township Clerk office, while also living in the community of unincorporated Algonquin Township.
"I am a fiscal conservative and will not raise the budget for my office," she said. "I do not support nepotism nor do I want this position for the paycheck. I believe in running for a position until you can accomplish your goals than moving on to another issue that you believe you can help, not just because someone suggested it to you but because you believe in your cause."
As a junior Republican Party member, Sanchez-Fischer said her platform includes budget cuts, salary cuts and advocating for transparency.
"Thus far, I have accomplished all three but am never satisfied with saying that there is no room for further improvement," she said. "I was educated at the University of Illinois Springfield, and will eventually pursue my J.D. Previously, I worked with the Illinois House of Representatives Communication Staff for support of our Republican Legislative members. I have worked with the Chemical Industry Council of Illinois as well as crossing the aisle to work with the Illinois Environment Council."
Her work with other candidates' campaigns also provided valuable experience, according to Sanchez-Fischer.
"From Sen. Sam McCann to Rep. David McSweeney, and county board member John Reinert -- all have contributed to my education of field work and canvassing," she said. "I believe that all and every area can be used to prepare you for political office because you are representing your neighbors and community interests and well being."
Her campaign has been grassroots with supportive volunteers "who are true patriots that want to make a difference in our community," Sanchez-Fischer said. "I have walked or reached out in every single precinct in Algonquin Township and am not confining myself to my hometown areas."
Want to get notified whenever we write about
Algonquin Township
?
Next time we write about Algonquin Township, we'll email you a link to the story. You may edit your settings or unsubscribe at any time.
Sign-up for Alerts
Organizations in this Story
308 RIDGE ST
ALGONQUIN, IL 60102
More News