State representative candidate calls for compensation act repeal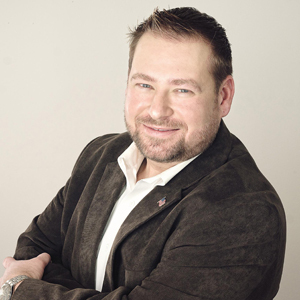 Allen Skillicorn, candidate for the Ill. State Assembly, calls for the repeal of the 2005 Worker's Compensation Act. | Courtesy of Allen Skillicorn For State Representative
Republican candidate for the Illinois House of Representatives Allen Skillicorn recently issued a statement calling for the repeal of the 2005 Worker's Compensation Act.
The law was initially signed into law by former Gov. Rod Blagojevich on July 20, 2005, and was meant to serve both business and labor interests. Worker's benefits were increased, which included burial support and relief for families that lost someone to fatal job-related accidents. The law also established medical fee schedules and other measures and initiated the formation of the Workers' Compensation Medical Fee Advisory Board.
Skillicorn said that this law has worsened the state's competitiveness on a national scale. He also cited a University of Oregon study that indicated Illinois was the fourth highest in costs associated with business.
"Illinois is bleeding manufacturing jobs and this law is part of the problem." Skillicorn said. "I'll file legislation to repeal the 2005 Blagojevich Workers' Compensation Bill on my first day in office. Restoring Illinois' economy is a bipartisan issue."
Skillicorn is currently running in the 66th district of Illinois. The state's primary election will be taking place on Tuesday, March 15.
More News