McHenry County Board to consider 2017 health plans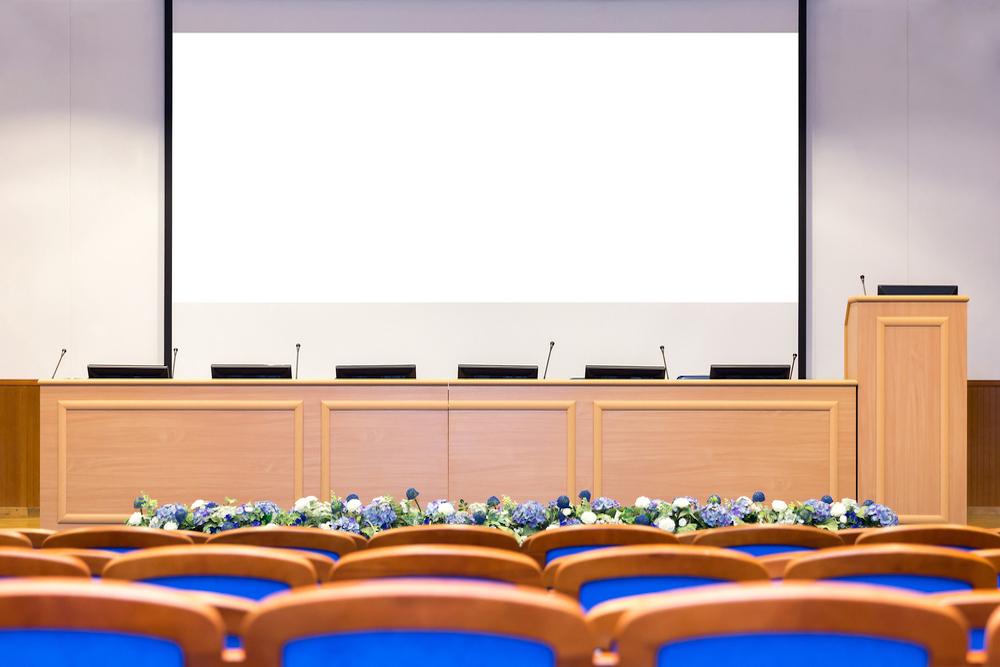 The McHenry County Board will meet at 7:00 p.m. Tuesday, Sept. 20.
The County Board establishes the various budgets of the county funds and adopts ordinances and rules pertaining to the management and business of the county departments.
Here is the meeting agenda as provided by McHenry County:
1. Call to Order
2. Pledge of Allegiance
3. Invocation or Personal Remarks - Carolyn Schofield
4. Introductory Roll Call
Roll Call
5. Appointments
1. Recommendation for Appointments to the McHenry County Board - District 3 Representative, McHenry County Finance and Audit Committee, McHenry County Transportation Committee, McHenry County Facilities Committee and the McHenry County Legislative Committee as of September 20, 2016
2. Recommendation for Appointment as the McHenry County Hearing Officer as of September 20, 2016
6. Administration of the Oath of Office - Judge Sullivan
1. District 3 - Chris Christensen
7. Adopt the Agenda
8. Approval of Minutes of Previous Meetings
9. Chairman's Remarks / Reports
10. Members' Comments
11. Special Recognition / Reports / Presentations
1. Designating Sept. 17 through 23, 2016, as Constitution Week
2. Recognizing the Wonder Lake Water Ski Show Team for Winning the National Team Title at the 42nd Indmar Marine Engines Division 1 Show Ski National Championships
3. County Clerk McClellan - Presentation on Changes in County Clerk's Office Relating to Elections
12. Zoning Board of Appeals Petitions (3rd Tuesday of each month)
1. Zoning Consent Agenda
1. #2016-020 - Vondrasek - McHenry Twp - R1/R1V-R1C/R1CV (needs majority vote of members present to pass)
a. #2016-020 - Vondrasek - McHenry Twp - R1&R1V-R1C&R1CV
2. #2016-021 - Schifferer Trust - Coral Twp - A1-A2 (needs 13 votes in favor to pass)
a. #2016-021 - Schifferer Trust - Coral Twp - A1-A2
3. #2016-026 - Weidner/Phillips - Dunham Twp - A1-A2 (needs 13 votes in favor to pass)
a. #2016-026 - Weidner&Phillips - Dunham Twp - A1-A2
2. Zoning Regular Agenda
3. Zoning Unfinished Business
13. Plats
14. Public Comment
15. New and Unfinished Business
16. Standing Committee Chairman Updates / Liaison Reports
17. Routine Consent Agenda
1. Receipt of Statutory Reports and Placed on File
A. County Clerk
1. County Clerk monthly report
B. Emergency Management Agency
1. EMA Monthly Report for August
C. Public Defender
1. Public Defender-August Monthly Report
D. County Recorder
1. County Recorder BD rpt 8-2016
E. Sheriff's Report
1. Sheriff's Report
F. Treasurer's Report
2. Approve the Following Recommendations
A. Facilities
B. Finance and Audit
1. Resolution Authorizing the Acceptance of Bids and Authorizing the County Board to Enter Into an Agreement with HP Products, Cabay & Company and Warehouse Direct for the Purchase of Cleaning Chemicals in the Jail and Garage for a One Year Period (12/01/2016-11/30/2017) and Two Additional Option Years
a. #16-51 Summary Sheet Unofficial Results with highlights
2. Resolution Establishing Medical Plans, Premium Cost Sharing Percentages, and Incentives for the Period of 1/1/17 Through 12/31/2017
a. 2017 Health Insurance Changes V2
C. Human Resources
D. Law and Justice
1. Resolution Authorizing Acceptance of the 2017 McHenry County Emergency Operations Plan
E. Legislative and Intergovernmental Affairs
F. Liquor and License
G. Management Services
1. Resolution Authorizing an Emergency Appropriation in the Recorder's Fiscal Year 2015-2016 Budget to Purchase Tax Transfer Stamps Emergency Appropriation
H. Natural and Environmental Resources
I. Planning and Development
J. Public Health and Human Services
1. Resolution Adopting Amended Bylaws for the McHenry County Senior Services Grant Commission
a. 08-05-16 SSGC Bylaws- Final
K. Transportation
1. Resolution Approving Adopt-A-Highway Volunteer Group Agreements
a. Totes For Goats Part Deux App
b. AAH - Totes for Goats Part Deux
c. Crystal Pine App
d. AAH - Crystal Pines Rehabilitation
e. Bickford App
f. AAH - Bickford Assisted Living
18. Ordinances
1. For Review
A. Ordinance Adopting the 2015 International Residential Code with Revised Local Amendments and Repealing Ordinance 0-2016-08-10-027
a. 2015 IRC_Attachment A_Amendments_R_8.23.2016
b. Memo_Adopting revised local amendments to the 2015 IRC Amendments
2. For Action
19. Administrator's Report
20. Executive Session (if necessary)
21. Adjournment
Want to get notified whenever we write about
McHenry County Board
?
Next time we write about McHenry County Board, we'll email you a link to the story. You may edit your settings or unsubscribe at any time.
Sign-up for Alerts
Organizations in this Story
667 Ware Road
Woodstock, IL - 60098
More News