Crystal Lake City Council to consider amendments to city code regarding video gaming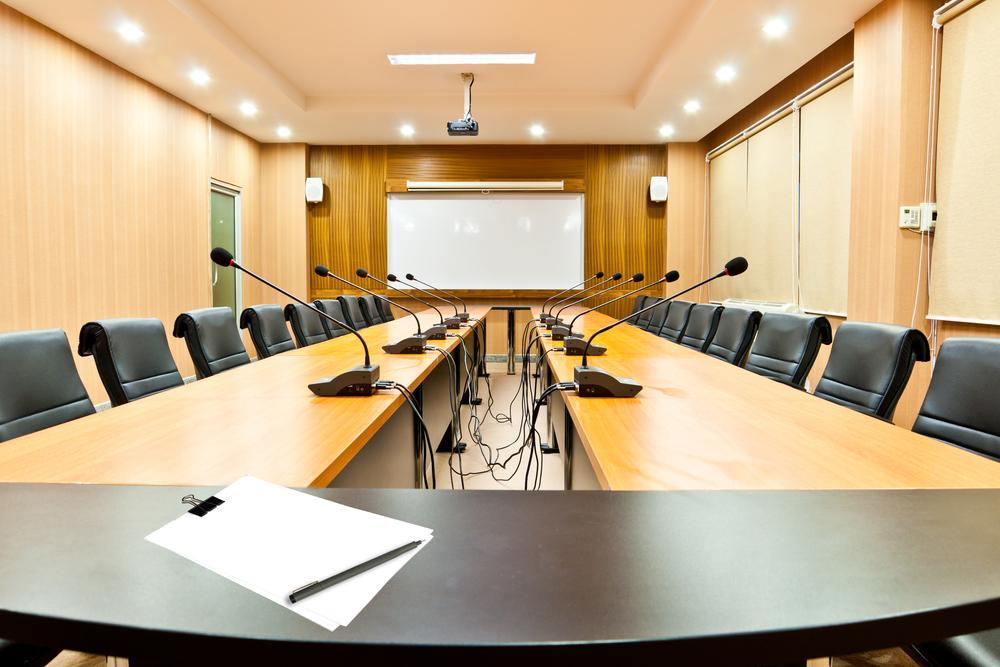 Crystal Lake City Council will meet at 7:30 p.m. Tuesday, Oct. 18.
Here is the agenda as provided by Crystal Lake:
The Crystal Lake City Council is comprised of the mayor and six council members who provide leadership for Crystal Lake by envisioning and setting the city's direction and goals, establishing policies and passing laws involving matters that include finance and budgeting, community development, and appearance and legal issues. Council meetings are held at 7:30 p.m. on the first and third Tuesdays of each month in Council Chambers of City Hall at 100 W. Woodstock St.
CITY OF CRYSTAL LAKE
AGENDA
CITY COUNCIL
REGULAR MEETING
City of Crystal Lake
100 West Woodstock Street, Crystal Lake, IL
City Council Chambers
October 18, 2016
7:30 p.m.
1. Call to Order
2. Roll Call
3. Pledge of Allegiance
4. Approval of Minutes – October 18, 2016 Regular City Council Meeting
5. Accounts Payable
6. Public Presentation
The public is invited to make an issue oriented comment on any matter of public concern not otherwise on the agenda. The public comment may be no longer than 5 minutes in duration. Interrogation of the City staff, Mayor or City Council will not be allowed at this time, nor will any comment from the Council. Personal invectives against City staff or elected officials are not permitted.
7. Mayor's Report
8. City Council Reports
9. Consent Agenda
a) Harris Bank Trust 114690 (D'Andrea Banquet), 4419 Northwest Highway-Motion to refer the petitioner's request to the November 2, 2016 Planning and Zoning Commission meeting for zoning consideration and to the November 15, 2016 City Council meeting for the annexation public hearing.
b) Space Management, Chicago Title Land Trusts 1004004149 & 1004004152 & Reinhardt/Kirk Annexation Public Hearings - Continuation to the November 1, 2016 regular City Council meeting for the Annexation Public Hearings.
c) Justin Schroeder Memorial Foundation, 1023 McHenry Ave. – Temporary Class "16" Liquor License request for their annual fundraiser held on November 5, 2016.
d) Panther Pursuit Run/Walk Benefit for Immanuel Lutheran School - Approval of the Special Event and Waiver of Fees for Police Officer Assistance on May 13, 2017.
e) Ridge Run Benefit for Glacier Ridge Elementary School PTA – Approval of the Special Event and Waiver of Fees for Police Officer Assistance on May 7, 2017.
f) Copley Annexation Agreement reconsideration - request to be continued to the November 1, 2016 regular City Council meeting.
10. Amendments to sections of the City Code pertaining to video gaming.
11. Villavicencio & Lienhard, 4617 South Route 47 – County Zoning Request for a Conditional Use Permit for a landscaping business.
12. Kelecius, 1320 Virginia Road – Final Planned Unit Development Amendment to allow a truck maintenance facility.
13. Burger King, 250 W. Virginia – Special Use Permit Amendment to allow changes to the approved elevations.
14. Resolution accepting the Comprehensive Annual Financial Report of the City of Crystal Lake for the Fiscal Year ending April 30, 2016.
15. Council Inquiries and Requests.
16. Adjourn to Executive Session for the purpose of discussing matters of pending and probable litigation, the sale, purchase or lease of real property, collective bargaining, and personnel.
17. Reconvene to Regular Session.
18. Economic Development Committee Reappointment.
19. Adjourn.
Want to get notified whenever we write about any of these organizations ?
Next time we write about any of these organizations, we'll email you a link to the story. You may edit your settings or unsubscribe at any time.
Sign-up for Alerts
Organizations in this Story
100 W Woodstock St
Crystal Lake, IL - 60014-4212
100 W Woodstock St
Crystal Lake, IL - 60014
More News