McHenry County Coordinating Council & Local Emergency Planning Committee holds first meeting of the year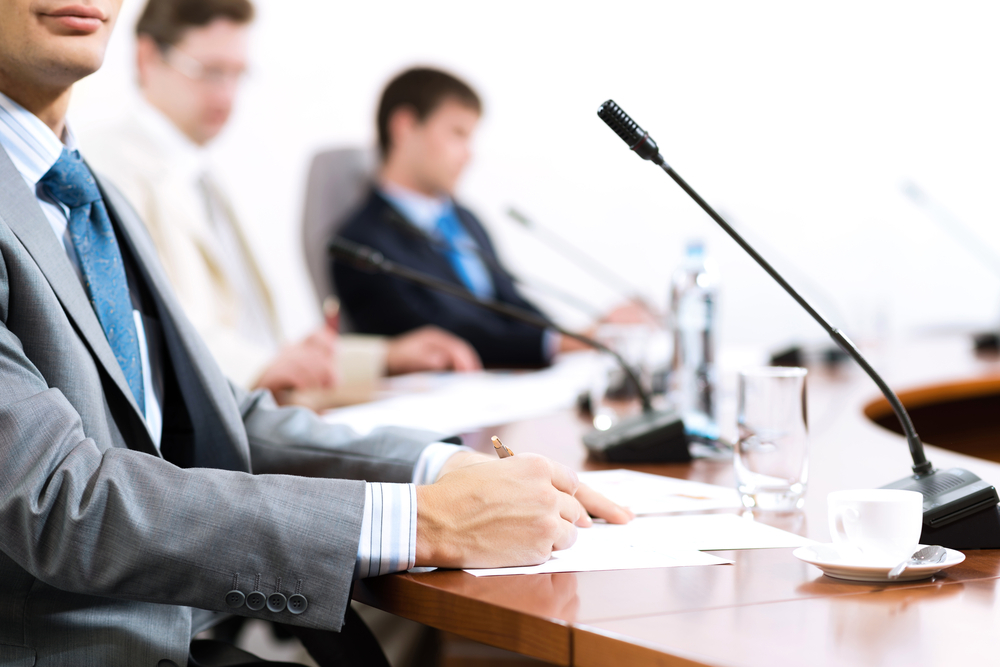 McHenry County Coordinating Council & Local Emergency Planning Committee met Tuesday, Jan. 10.
Here are the minutes as provided by McHenry County:
Minutes for January 10, 2017
1:30pm Welcome: Dave Christensen/EMA Director
EMI August 21 – 24: We have been invited to fill a spot left vacant for these August dates. Complex Coordinated Attack/Law Enforcement critical; presenters from around the nation. Watch for more information to come.
VTTX 2017 Tabletop Exercises (see attached list)-No stress observation or player position, all are welcome; contact EMA if you want to attend (meets exercise requirements).
Hazard Mitigation Plan/EMA Chief Deputy Bob Ellsworth – Being reviewed by the State & FEMA; having up-to date plan makes all of us in McHenry County eligible for state disaster funds.
Debris Management Plan/EMA Planner Carrie Carlson – McHenry County is looking to be the second in the state to have an approved Debris Management Plan. Met with waste haulers to discuss plan; timeline and checklist being developed by spring.
LEPC
Public Comment – None.
Incidents – 2 incidents and 1 FOIA were reported.
LEPC Chairman – Position is open.
Mutual Aid Reports
American Red Cross
Centegra-Scott Anderson: New Huntley hospital open; all is well.
CHUG (Collaborative Healthcare Urgency Group)-Jennifer Prell: 3/2 Emergency Preparedness Event (see attached)
-Jennifer Prell: New resource directory available; electronic copy on line at: Elderwerks.com.
EMAT/IMT (Emergency Management Assistance Team/Illinois Incident Management Team)
IAEM (International Association of Emergency Managers)-Dave Christensen: 11/10 – 11/15 Conf.
IEMA (Illinois Emergency Management Agency)-Mike Borcky: 2/16 Regional Coordinators Mtg; need 300 or 400 classes, contact Mike at: michael.a.borcky@illinois.gov.
IESMA (Illinois Emergency Services Management Association)-Dave Christensen: 4/27 – 4/28 Training Summit.
ILEAS (Illinois Law Enforcement Alarm System)-John Marszalek: Cache of radios ready for re-distribution; 3/12 – 3/14 Conf; CISM Training in April; IMT Training in Lake Co.
IPHMAS (Illinois Public Health Mutual Aid System)-Keri Zaleski: Susan/Health Dept Emergency Response has moved on-Meagan Haak will step in until position is filled.
IPWMAN (Illinois Public Works Mutual Aid Network)-Ed Markison: 270 members; updating contact info; going forward, said info can be updated on line; Conf in Oct.
ISARC (Illinois Search and Rescue Council)-Dave Christensen: Looking to do K9 Training combined with ground search training.
MABAS (Mutual Aid Box Alarm System) Division 5-Chief DeRaedt: 2/6 – 2/10 Training Summit.
McHenry County Council of Governments Damage Assessment Mutual Aid & McHenry County Council of Governments Public Works Mutual Aid
Mercy
MESS
National Guard
Public Information
Salvation Army-Brenda McCoy: 2 Canteen runs in December; supported 20 different communities. Any volunteer groups interested in canteen operations, contact Capt Lewis at: carol_lewis@usc.salvationarmy.org
United Way
Volunteer Center
Presenter: Michael Borcky, IEMA Region 3 Coordinator/Elected Officials – Your elected officials have an obligation in their roll to lead during a disaster; invite them into your EOC. Look over the attached checklist: Roles & Responsibilities of Elected/Appointed officials; How do you operate in a disaster; Resource Management Procedures;
Preparedness Planning/Training; Disaster Declaration Process; and Tracking Social Media just to name a few.
Questions, contact Mike at: michael.a.borcky@illinois.gov (815) 433-7161.
Want to get notified whenever we write about
McHenry County EMA Coordinating Council
?
Next time we write about McHenry County EMA Coordinating Council, we'll email you a link to the story. You may edit your settings or unsubscribe at any time.
Sign-up for Alerts
Organizations in this Story
More News