Johnsburg Board of Trustees approves sale of surplus real estate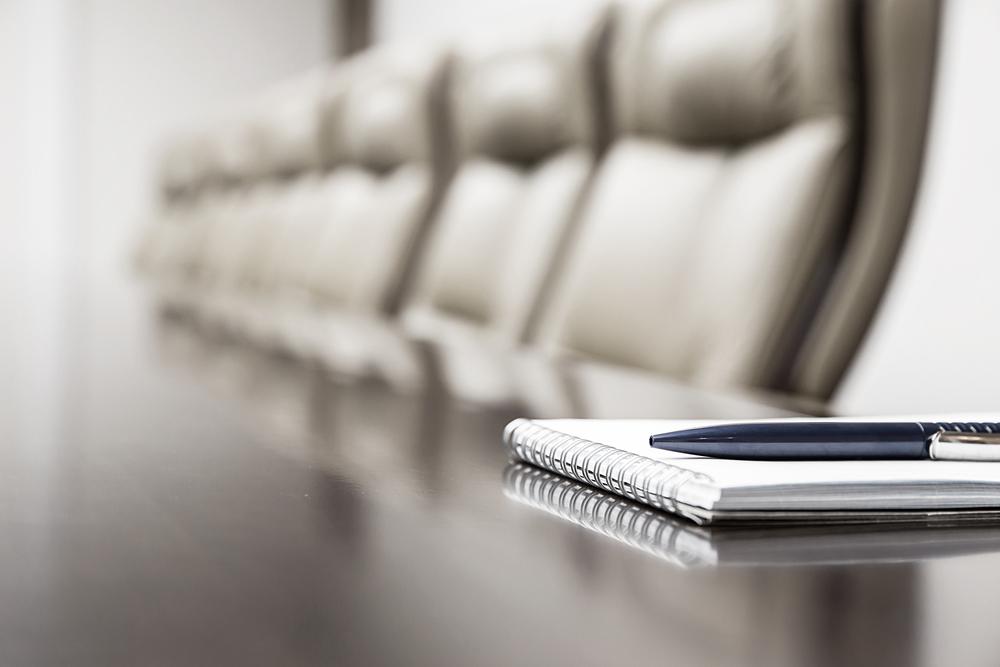 Johnsburg President and Board of Trustees met Tuesday, Jan. 3.
Here are the minutes as provided by Johnsburg:
VILLAGE OF JOHNSBURG JANUARY 3, 2017 REGULAR MEETING OF THE PRESIDENT AND BOARD OF TRUSTEES Draft Copy/Not approved
President Hettermann called the meeting to order at 7:00 p.m. in the Village Hall.
Attendees Trustee John Huemann Trustee Kevin McEvoy Trustee Mary Lou Hutchinson Trustee Tom Curry Trustee Greg Klemstein (absent) Trustee Kyle Frost Village Attorney Michael Smoron (absent) Village Engineer Tim Hartnett Special Project Coordinate Rick Quinn Chief Keith VonAllmen
AUDIENCE PARTICIPATION - Tim Anderson of 2209 W. Fairview Avenue was in attendance in follow up to his attendance at a previous meeting. He explained that his earlier attendance was at the direction of the Ordinance Committee after he attended one of their meetings to discuss concerns he had regarding the enforcement of nuisance violations in his neighborhood. He informed the board that he has established a google drive for which he has provided the board access to several documents and photos related to his ongoing issues with his neighbor, Jim Machnik at 2207 Fairview Avenue. He again reviewed his ongoing issues with Mr. Machnik and the Johnsburg Police Department. He informed the board that he has created a link at #jailbirdjimmy which he is utilizing to publish information regarding actions taken by Mr. Machnik. Mr. Anderson discussed correspondence he received regarding the police department's actions in response to his concerns and the distinction between citations and notice of violations issued. He explained that he was informed that another Notice of Violation was issued on November 28th for the junk and wood remaining on Mr. Machnik's property and a two week extension was granted to Mr. Machnik at his request. He questioned who determines whether or not to enforce ordinances and why Mr. Machnik has been allowed to continue to violate ordinances. He questioned why notice of violations had been issued to Mr. Machnik yet a citation was issued to him when Mr. Machnik filed a complaint against him.
Mr. Anderson reviewed several incidents that occurred this past summer including an incident that occurred with the McHenry Sheriff's Department Water Patrol regarding a complaint they received from Mr. Machnik. He alleged that a police report was made in which the responding officer falsely indicated that he spoke with Mr. Anderson in response to a complaint regarding garbage cans being left at the road. In closing Mr. Anderson requested a meeting with President Hettermann, Village Administrator Peters, Trustee Klemstein and Chief VonAllmen. He offered to participate in a committee to establish a communication policy police between the Police Department, Village Board and its residents.
President Hettermann responded explaining that it was his understanding that Ms. Peters had already offered to set up the meeting that Mr. Anderson is requesting. Mr. Anderson concurred. President Hettermann pointed out that Mr. Anderson has acknowledged that Ms. Peters is working to address his concerns. Mr. Anderson concurred.
Trustee Huemann questioned the difference between a Notice of Violation versus Citation. President Hettermann explained that he misspoke as he thought Notice of Violations and Citations were one and the
same. Mr. Anderson questioned why citations were not issued to Mr. Machnik. Chief VonAllmen explained that process established in the ordinance requires that a notice of violation be issued prior to the citation. Mr. Anderson questioned why he was not given a notice of violations. Chief VonAllmen explained that Mr. Anderson was charged under Chapter 43 for Battery, not under Chapter 12, Public Nuisances.
OMNIBUS AGENDA -Trustee Huemann moved to approve the Omnibus Agenda. Trustee Frost seconded the motion. All Trustees present voted aye on the roll. Motion carried.
• Move to approve the minutes of the December 1, 2016, Special Meeting of the President and Board of Trustees
• Move to approve Ordinance 16-17-32 Authorizing the Sale of Surplus Public Real Estate
• Move to approve Ordinance 16-17-33 Amending Chapter 9, Liquor Control and Liquor Licensing, of the Johnsburg Municipal Code
• Move to approve Ordinance 16-17-34 Amending the Johnsburg Municipal Code to Regulate the Reimbursement of Village Employees and Officials for Travel, Meal and Lodging Expenses
• Move to appoint the Planning and Zoning Commission as a Special Zoning Commission to consider text amendments to Section 7, Accessory Buildings and Structures, of the Johnsburg Zoning Ordinance.
• Disbursements
• General Fund $703,539.14
• MFT
• Waterworks & Sewage Fund 16,696.58
• Debt Service/SSA Fund 165.00
• Total All Funds $728,050.72
NEW BUSINESS
COMMITTEE REPORTS - Trustee Frost provided an update regarding this recent Development and Governmental Affairs Committee and the status of the replacement of street name signs on Johnsburg Road. Trustee Huemann provided an update on efforts being made to establish some signage for the businesses in Prairie Commerce Center. He explained that the first priority is to try to get a sign easement from the property owner at the corner of Spring Grove Road and Hiller Ridge.
ADJOURNMENT – Trustee Hutchinson moved to adjourn the meeting. Trustee Huemann seconded the motion. All Trustees present voted aye. Motion carried at 7:50 p.m.
Respectfully Submitted
Claudett E. Peters Village Administrator
Want to get notified whenever we write about
Village of Johnsburg
?
Next time we write about Village of Johnsburg, we'll email you a link to the story. You may edit your settings or unsubscribe at any time.
Sign-up for Alerts
Organizations in this Story
More News