Crystal Lake City Council will meet July 18.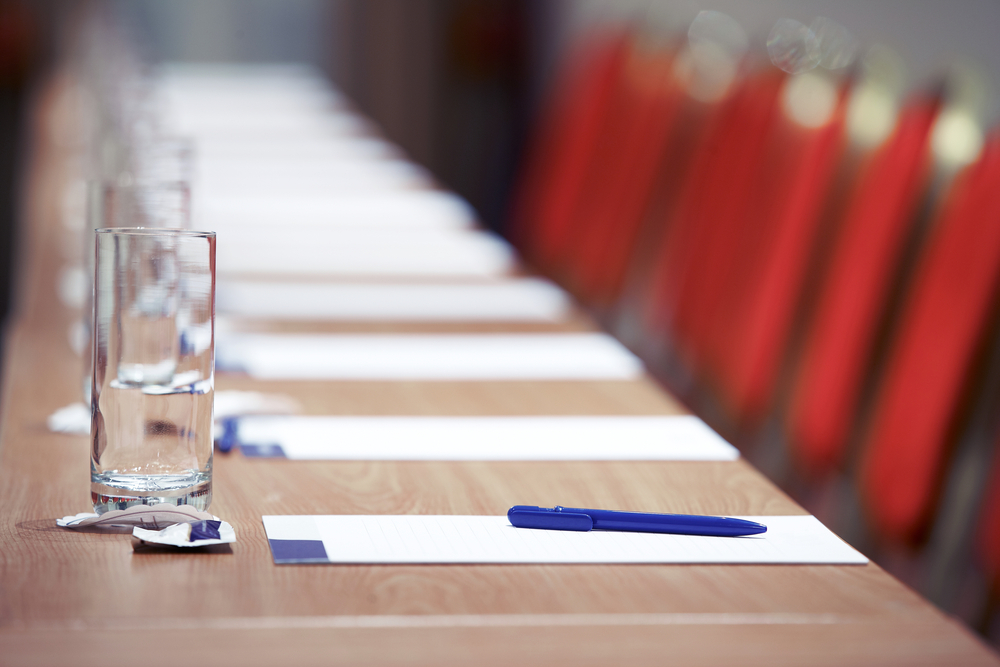 Crystal Lake City Council will meet July 18.
Here is the agenda provided by the Council:
1. Call to Order
2. Roll Call
3. Pledge of Allegiance
4. Proclamation
a. Carow Packaging-30 years b. Clip Joynt Family Hair Center-40 years c. Coventry Elementary School-50 years d. Metro Bowl-60 years
5. Approval of Minutes – June 20, 2017 Regular City Council Meeting
6. Accounts Payable
7. Public Presentation
The public is invited to make an issue oriented comment on any matter of public concern not otherwise on the agenda. The public comment may be no longer than 5 minutes in duration. Interrogation of the City staff, Mayor or City Council will not be allowed at this time, nor will any comment from the Council. Personal invectives against City staff or elected officials are not permitted.
8. Mayor's Report
9. City Council Reports
10. Consent Agenda
a. Chicago Title Land Trusts 1004004149 & 1004004152 & Reinhardt/Kirk Annexation Public Hearings - Continuation to the January 16, 2018 regular City Council meeting for the Annexation Public Hearings.
b. Downtown Crystal Lake – Special Event Approval for the Johnny Appleseed Festival and Great Ball Race on September 30, 2017; and waiver of the application fee.
c. Downtown Crystal Lake – Special Event Approval for the Festival of Lights Parade on November 24, 2017; and waiver of the application fee and Police Department chargeback.
d. Crystal Lake Teen Center (The BREAK), 6292 Northwest Highway – Temporary Class "16" Liquor License request for a fundraising event to be held on September 16, 2017.
11. Stormwater Solutions and Stakeholder Engagement Process.
12. 39 N. Williams St., Pilates by Kirsten – Special Use Permit for a Massage Therapeutic Establishment and parking variation.
13. 551 Crystal Point Drive, McDonald's – Special Use Permit Amendment to allow changes to the approved elevations, site plan and landscape plan.
14. 105 Northwest Highway, Mariano's Gas Station – Special Use Permit for a gas station with variations.
15. 6000 Northwest Highway, Crystal Point Shopping Center – Final Planned Unit Development Amendment to divide ownership within a Planned Unit Development; and Final Plat of Subdivision for a 6-lot commercial subdivision.
16. Capital Improvement Project Overview Follow-up of North Main Street.
17. Resolution authorizing payment of the annual Illinois Environmental Protection Agency Pollution Discharge Elimination System (NPDES) Permit Fees
18. Resolution authorizing the execution of an agreement with Landmark Ford for the purchase of a Ford F350 Cab & Chassis through the Suburban Purchasing Cooperative, Contract #144.
19. Bid award and resolution authorizing the execution of a contract with Copenhaver Construction Company for the 2017 Downtown Sidewalk Replacement Project.
20. Resolution designating items as surplus equipment and execution of agreements with Obenauf Auction Service Inc. as well as other specialized brokers for the sale of surplus equipment and scrapping in accordance of City Code.
21. Council Inquiries and Requests.
22. Adjourn to Executive Session for the purpose of discussing matters of pending and probable litigation, the sale, purchase or lease of real property, collective bargaining, and personnel.
23. Reconvene to Regular Session.
24. Adjourn.
http://www.crystallake.org/home/showdocument?id=13580
Want to get notified whenever we write about
Crystal Lake City Council
?
Next time we write about Crystal Lake City Council, we'll email you a link to the story. You may edit your settings or unsubscribe at any time.
Sign-up for Alerts
Organizations in this Story
More News