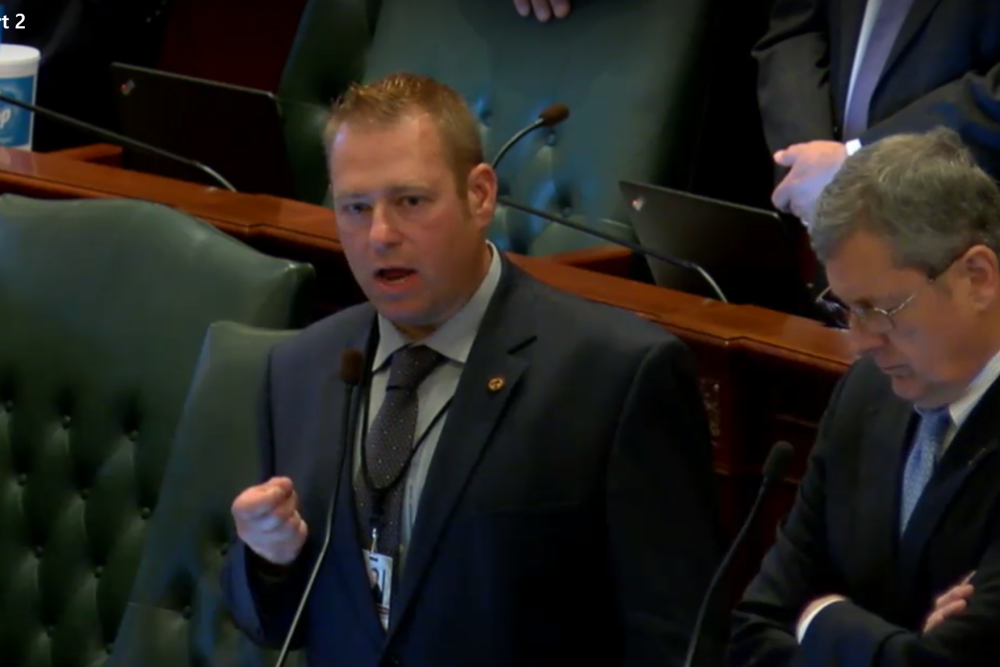 State Rep. Allen Skillicorn
When McHenry County Board member Carolyn Schofield challenged Allen Skillicorn (R-East Dundee) in the Republican primary for the 66th District over three years ago, she received an endorsement from the Illinois Education Association (IEA). This spring, the powerful teachers' union lobbied the General Assembly for approval of the progressive income tax, one of the largest tax increases in state history.
Schofield recently announced that she would again challenge Skillicorn in the Republican primary. She did not respond to the McHenry Times when asked in an email if she, like the IEA, supports the enactment of the progressive tax, or the billions in other new taxes Democratic Gov. J.B. Pritzker signed into law in July. A constitutional amendment, the progressive income tax requires voter approval; it's slated for the ballot in November 2020.
The progressive tax was sold as a hit on the wealthy and a break for the middle class and poor, but economists say taxes on the middle class will have to rise as well under the new plan. In addition, critics say the tax is a jobs killer.

Carolyn Schofield
Skillicorn said in a statement released after Schofield announced her bid for the 66th that Schofield "never met a tax increase she didn't like."
"In her announcement she says the key to solving the state's financial problem is 'consensus,'" he continued.
"It was consensus that gave us a 32 percent income tax increase in 2017. It was consensus that doubled the gas tax this year. Consensus is a fancy way of voicing support for the failed policies that are bankrupting our state," Skillicorn said.
"The Illinois General Assembly already has a bunch of tax hikers," Skillicorn said. "We don't need more."
The 66th includes Crystal Lake, Elgin and Algonquin, Dundee, Elgin, Grafton, Rutland Townships.
Primary day is Tuesday, March 17, 2020.