Crystal Lake City Council to set date for public hearing on annual budget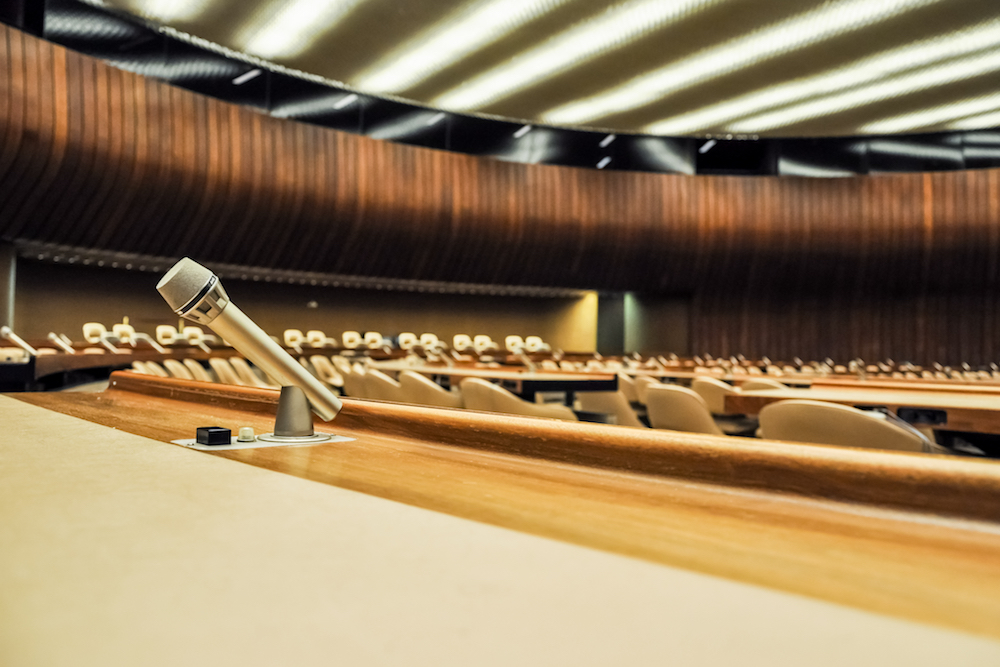 Crystal Lake City Council will meet at 7:30 p.m. Tuesday, April 4.
The Crystal Lake City Council is comprised of the mayor and six council members who provide leadership for Crystal Lake by envisioning and setting the city's direction and goals, establishing policies and passing laws involving matters that include finance and budgeting, community development, and appearance and legal issues. Council meetings are held at 7:30 p.m. on the first and third Tuesdays of each month in Council Chambers of City Hall at 100 W. Woodstock St.
Here is the agenda as provided by Crystal Lake:
CITY OF CRYSTAL LAKE
AGENDA
CITY COUNCIL
REGULAR MEETING
City of Crystal Lake
100 West Woodstock Street, Crystal Lake, IL
City Council Chambers
April 4, 2017
7:30 p.m.
1. Call to Order
2. Roll Call
3. Pledge of Allegiance
4. Approval of Minutes – March 21, 2017 Regular City Council Meeting
5. Accounts Payable
6. Public Presentation
The public is invited to make an issue oriented comment on any matter of public concern not otherwise on the agenda. The public comment may be no longer than 5 minutes in duration. Interrogation of the City staff, Mayor or City Council will not be allowed at this time, nor will any comment from the Council. Personal invectives against City staff or elected officials are not permitted.
7. Mayor's Report
8. City Council Reports
9. Consent Agenda
a. Copley Annexation Agreement reconsideration - request to be continued to the May 2, 2017
regular City Council meeting.
b. Resolution placing the proposed Annual Budget on public display and setting the Public Hearing date for the proposed Annual Budget for Fiscal Year 2017/2018 for the April 18, 2017 regular City Council meeting.
10. Crystal Lake Beer Company, 150 N. Main St – 2017 Crystal Lake Beer Company Maibock Festival, Temporary Variance to the Class "26" liquor license; and Special Event Permit for October 8 & 9, 2017.
11. Crystal Lake Beer Company, 150 N. Main St – 2017 Crystal Lake Beer Company Oktoberfest, Temporary Variance to the Class "26" liquor license; and Special Event Permit for May 5 & 6, 2017.
12. Crystal Lake Rowing Club – 2017 Greater Chicago Juniors Rowing Championship, Special Event Permit for May 6, 2017; and waiver of boat sticker requirements for rowing shells and regatta motorboats for the event and other scrimmages or races on dates approved by the Crystal Lake Park District.
13. St. Thomas the Apostle Church – Corpus Christi Parade Special Event for June 17, 2017.
14. Clark & McArdle, 59 Virginia Street – Sign Variation.
15. Fairfield Inn Final PUD and Final Plat of Subdivision Extension.
16. License Agreement with the Crystal Lake Country Club to construct a portion of the new fence within the City's existing right-of-way.
17. Bid award and resolution authorizing the execution of a one year purchase agreement with Petroleum Traders Corp. for the provision of unleaded gasoline and diesel fuel for the City's fleet.
18. Council Inquiries and Requests.
19. Adjourn to Executive Session for the purpose of discussing matters of pending and probable litigation, the sale, purchase or lease of real property, collective bargaining, and personnel.
20. Reconvene to Regular Session.
21. Adjourn.
Want to get notified whenever we write about
Crystal Lake City Council
?
Next time we write about Crystal Lake City Council, we'll email you a link to the story. You may edit your settings or unsubscribe at any time.
Sign-up for Alerts
Organizations in this Story
100 W Woodstock St
Crystal Lake, IL - 60014
More News