Senate Women's Caucus announces support for Equal Rights Amendment, which passes chamber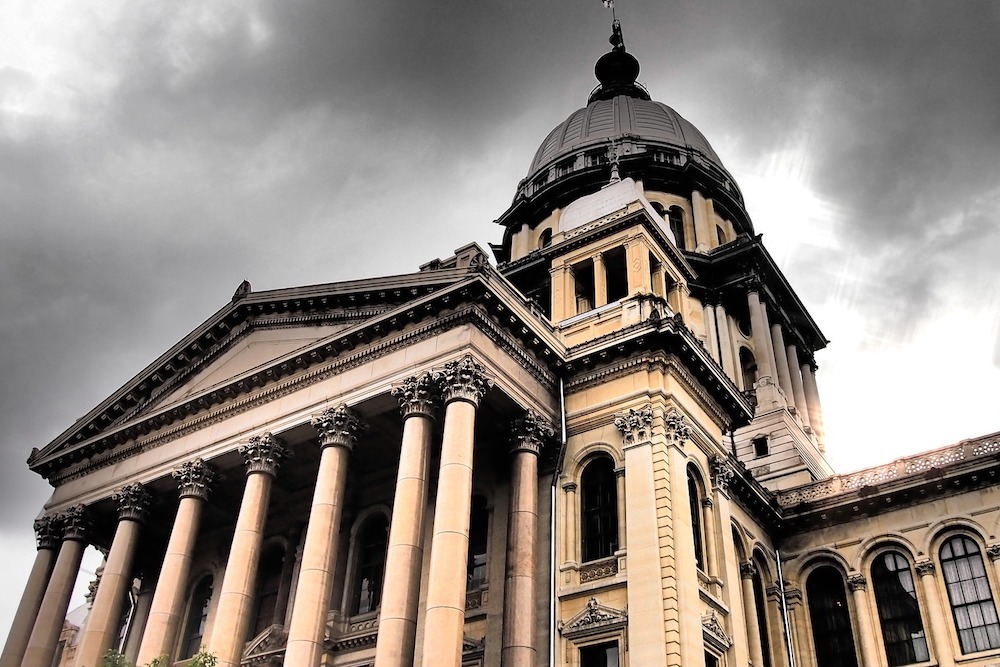 They said the mean business, and they do.
After announcing the Senate Women's Caucus in November, Springfield's top female leaders took the podium Wednesday to announce their support for the federal Equal Rights Amendment, a fitting move to prove their partnership is serious.
Senate Women's Caucus co-chair Karen McConnaughay (R-St. Charles) at an April 11 press conference.
The move is sponsored by Sen. Heather Steans (D-Chicago), who cited the formation of the 1977 Congressional Women's Caucus four-decade in November. Protecting women's rights by approving the Equal Rights Amendment is an example of the female power to come from the caucus, which was created following sexual harassment allegations in Springfield last year.
Calling it an honor and privilege to co-chair the bipartisan group, Sen. Karen McConnaughay (R-St. Charles) pointed out the diverse group of women standing behind her at the impromptu Wednesday press conference.
"You are looking at a group of women who really have our differences on many issues, but we really respect each other and together we are very committed to the idea of advancing and promoting legislation and policy that is good for women, and good for families," McConnaughay said.
McConnaughay explained how and why the Equal Rights Amendment, which died in the House four years ago after the Senate voted to ratify it, and other legislation was and will be chosen by the group.
"Fifty percent of the women in both caucuses have to sign a piece of legislation in order for it to be a caucus position," McConnaughay said. "We look forward as we move forward into this legislative session to also look at other pieces of legislation that we can come together and endorse to give a stronger voice to women and to ensure policies that are passed in our chamber and move to the other chamber are good for women."
Steans thanked all group members, noting caucus treasurer Sen. Pamela Althoff (R-McHenry), who was not present, before discussing female empowerment on a national level, most recently seen in the #MeToo movement.
"I think one of the things we want to do in Illinois with the Equal Rights Amendment is to say, 'We hear you and we really want to protect equal rights,'" Steans said. "When you don't have the same constitutional basis of equality you risk that things can get rolled back."
Support for the amendment could be questionable, according to McConnaughay.
"Not everybody in our caucus is going to be supporting this," McConnaughay said.
She was right. Later that afternoon the amendment passed, but not with full support, at 48-12.
"I can speak to where I come from in my district, and I have seen women become much more engaged in the political and policy process because they have been more distinctly impacted," McConnaughay said.
Women are finding a voice in ways they haven't before, she added.
"I feel it is important to represent what I believe to the majority view of women that I represent in a Republican area of the state without question," McConnaughay said. "I am proud that women all across our state are saying enough."
Want to get notified whenever we write about
Illinois State Senate
?
Next time we write about Illinois State Senate, we'll email you a link to the story. You may edit your settings or unsubscribe at any time.
Sign-up for Alerts
Organizations in this Story
More News