Marengo-Union Elementary Community School District 165 Board met March 21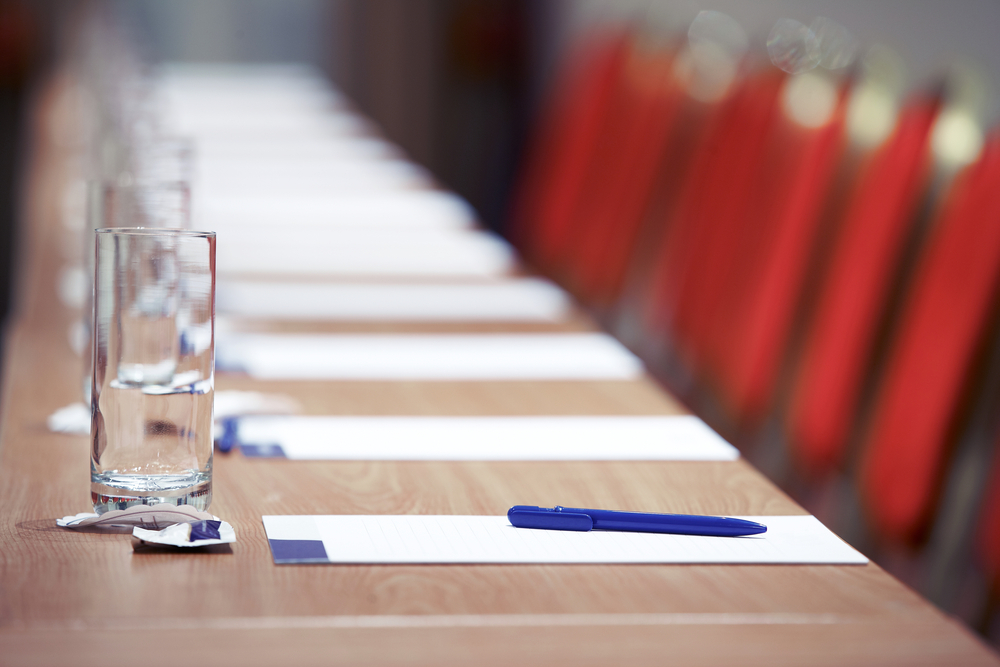 Marengo-Union Elementary Community School District 165 Board met May 21.
Here is the minutes provided by the Board:
Roll Call
The following members were present and responded to roll call: Mr. Czepczynski, John Wyrostek, Jude Castro and Greg Wright. Members Absent: Lesley Pace, Barb Dochterman and Matt Erbstoesser.
Pledge Of Allegiance
The Pledge of Allegiance was led by Greg Wright
Additional Agenda Items
7.13 Health Insurance Rates
Communication And Recognition Of Visitors
Greg Wright welcomed staff members and Police Officer Fritz to the meeting.
Citizen's Forum
None
Leadership Report
Tracy Beam, Principal of Marengo Middle School along with Officer Fritz discussed safety in our schools and lock down procedures.
Superintendent's Report
Superintendent Damisch reported on the following:
Summer Building Projects: Discussed bleacher replacement on south side of gym.
Science Curriculum Adoption: Presentation and cost information was presented on a new 3rd through 5th grade science curriculum which would bring the science standards and curriculum up to date and align with STEM (Science, Technology, Engineering and Math).
Music Curriculum Adoption: Report on adopting a new music curriculum for grades K-5. District music teacher, Stephanie Johnson has highly recommended that this curriculum package be used.
Professional Evaluation Plan: Report on how the stratification of the final overall teacher rating has changed with the implementation of the new teacher evaluation plan.
Professional Development Survey: District teaching staff received a professional development survey to help in the planning process for next school year's teacher training/institute days. The main topic will be writing in addition to incorporating some additional recommendations into the professional development calendar.
Winter Map: Map scores were shared with the board.
Parcc-County Wide: Information on the County Wide Parcc scores were discussed. Some of the items discussed were per pupil spending, average class size, students with disabilities and student mobility were among some of the topic discussed.
Bus Purchase: Information on bus bid and cost for board approval.
IMRF Audit: The district has undergone an IMRF audit, at the completion there were two Resolutions needing board approval. All other portions of the audit were very good.
Reduction in Force: There are three employees who will receive an Honorable Reduction in Force letter that need Board approval.
Health Insurance: Health Insurance premiums effective July 1, 2018 – Hmo premiums went down 5.0% and Ppo premiums increased 2.9%.
Board Discussion
No Board Discussion
Consent Agenda
A motion was made by Jude Castro and seconded by Rick Czepczynski to approve the Consent
Agenda Items. In a roll call vote members voting aye: Jude Castro, Rick Czepczynski, John Wyrostek and Greg Wright. Members Absent: Lesley Pace, Barb Dochterman, Matt Erbstoesser
• Minutes of the February 21, 2018 Regular and Executive Session
• February, 2018 Treasurer's Report, April, 2018 Payroll and March, 2018 Accts. Payable
• Replacement of Bleachers-BR Bleachers at a cost of $47,536.00
• Science Curriculum-Amplify Science at a cost of $73,506.48
• Music Curriculum K-5 at a cost of $7,700.00
• Bus Purchase-Midwest Transit Equipment at a cost of $84,732.00 with no trade-in
• IMRF Resolutions-Sections 125 and Health Earnings
• Personnel Report
• Resolution-Reduction in Force
Closed Session
No Closed Session
Adjournment
There being no further business at this Regular Meeting of the Board of Education,
John Wyrostek moved seconded by Judd Castro, the motion carried unanimously, and at
8:30 p.m. President, Greg Wright declared the Regular Meeting adjourned.
http://marengo165.org/Drupal8/sites/default/files/2018-05/3-21-18%20Regular%20Meeting.pdf
Want to get notified whenever we write about
Marengo-Union Elementary Community School District 165 Board
?
Next time we write about Marengo-Union Elementary Community School District 165 Board, we'll email you a link to the story. You may edit your settings or unsubscribe at any time.
Sign-up for Alerts
Organizations in this Story
Marengo-Union Elementary Community School District 165 Board
More News