McHenry County Mental Health Board met October 11.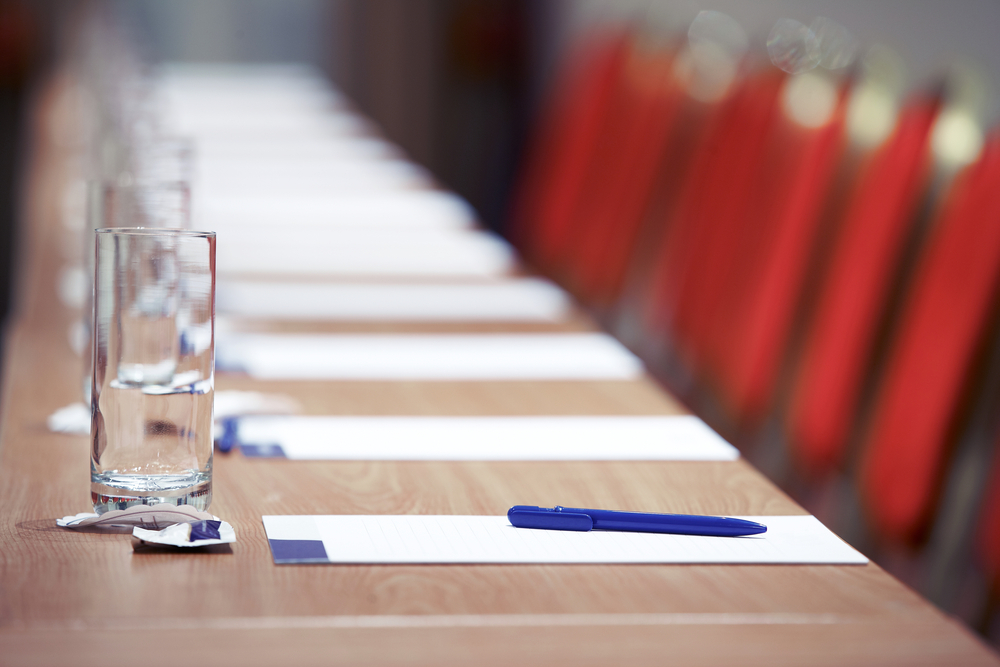 McHenry County Mental Health Board met Oct. 11.
Here is the minutes provided by the board:
Board Members present: Mike Baber, Cathy Ferguson, Lynn Kasicki (5:19 p.m.), Connee Meschini, Dawn Pruchniak, Sarah Wilson, Paula Yensen
Board Members absent: Sam Melei
Others present: Scott Block, Terry Braune, Jane Wacker, Pat Peterson, and other interested parties
1. CALL TO ORDER – Connee Meschini called the meeting to order at 5:01 p.m. Roll Call was taken.
2. PUBLIC COMMENT – None.
Jane Farmer, Turning Point - invited the Board members to the groundbreaker at 9am tomorrow for Turning Point's new building. They received a grant from Sage Legacy Foundation and will now have a separate facilities for the Partner Abuse Intervention program (PAIP).
3. DRAFT FY19 FUNDING PLAN DISCUSSION
A. Applicant Presentations
1. Epilepsy Foundation - Nancy Monica and Ray Lapinas presented for the Epilepsy Foundation (EF). Scott provided a brief overview of their FY19 Request and FY18 Allocation. He asked them to provide a progress update of the CARF Accreditation and Medicaid Certification process.
Ray reported that they have been reviewing Medicaid to see if it is still feasible as it will be a break even. Currently they do not bill Medicaid or any other private insurance, and if they do it would not be profitable. Nancy noted that EF is pursuing the Medicaid to be a funder but cannot financially do this right now. Connee added that if EF can bill Medicaid it would reduce the funds needed by MHB. Nancy stated EF could not do this with the EHR system currently in place. EF doesn't have the staff, billing or infrastructure to do this. A billing specialist would have to be hired and a billing system would have to be implemented with an additional request for funding from the MHB for this. Scott noted that the EF is still on target to receive the CARF Accreditation and FY20 would have been their year to become Medicaid Certified. Further rationale for not receiving certification would be needed for sustained MHB support. Nancy noted many issues in working towards CARF Accreditation. EF will explore its relationship with Rush to determine potential partnership to allow for billable activity.
2. Harvard Community Senior Center
Sharon Smith and Jeanne Ang presented for the PEARLS Program
Scott noted that their FY19 MHB timeline is on target. Sharon introduced Jeanne, Director of Community Health for Advocate Healthcare System. Sharon provided overview and reviewed the plan for their FY19 Funding Request which is lower this year as they begin to partner with Advocate. Jeanne provided information on the needs study and work towards connecting with the community. She identified a growing need for seniors to receive depression screening. They would like to increase capacity for social workers in the PEARLS program in order to increase depression screening. They will be supporting training and are exploring opportunities for a contractual relationship for Telepsychiatry services. Paula noted that the Senior Services Grant Commission met and provided a unanimous vote on funding for the PEARLS Program. PEARLS provides services to clients in Algonquin, Marengo, LITH, Barrington, Bull Valley, and serves clients one day per week at areas around the County such as Good Shepherd, Huntley, and Crystal Lake. The bulk of recommendations come from doctors, EF, self-referrals. Jeanne noted that she is hoping to recruit geographically throughout the County.
3. Options & Advocacy
Cindy Sullivan, Winter Noe presented for Options and Advocacy.
Cindy provided a report on the evolution of their Resource Center. They will continue to provide educational advocacy. Family education will help in the home. They will continue to provide and look to expand support groups. Serving 250 clients per quarter, last year they ran 51 support groups, one for Spanish and one for English with childcare offered. All of this requires many staff. Also provided are hang-out groups for Jr. High and a separate for High School age group. A Discovery Group is run for 18 years+. Next year O & A will do more services in a center based approach similar to the Alexian model that was visited last year. MHB did back out expenses from their request. ABA services will be offered contractually through MHB funding at another ABA provider and O&A will be available to the network as a hub for services for those with an Autism diagnosis.
Cathy questioned that if school districts are being told that they are required to provide these services, why the schools were not helping to fund the services. Cindy noted they use a model of trying to build a bridge between schools and homes.
4. New Directions
Chris Reed presented for New Directions.
His primary topic was the new program related to recovery coaches. Chris addressed the issue of financial audit correction of internal controls to increase organizational knowledge of NDARS' financial situation. They now have a CPA working with them contractually who has provided them with several main tasks: implementing organizational improvements, year-end reporting, establishing policy & procedure, and establishing governmental best practice.
The majority of these corrective initiatives will be adopted by Nov. 30. In addition, they have hired a PT bookkeeper, also contractually.
MHB Finance and Audit Committee reviewed the plan of correction and will continue to monitor NDARS' timeline to ensure all actions are taking place.
Chris noted that the Connect to Recovery Program is being used with the A Way Out Program. When someone enters, a phone call to Connect to Recovery finds transportation for client, establishing a connection for the client to help in their recovery. Peer Recovery Support staff would guide them through early hurdles of recovery. Encounters are becoming more frequent. The program would be implemented for those that overdose in McHenry County. They have talked with Northwestern Medicine and the McHenry County Drug Court to help develop the program.
7. Recovery Coaches was moved up to fit the discussion due to overlap of these programs.
Chris Reed, New Directions, Carlene Cardosi, Rosecrance and Chelsea Laliberte, Live4Lali presented for the Recovery Coaches Program.
The group has already identified a Recovery Coach trainer. The actual title is Certified Recovery Support Specialist (CRSS) requiring 46 hours of training with additional state hours. Between the three agencies they cover the system of care for Substance Use Disorder (SUD). There is continuous oversight by the State through the CRSS credential, including training, testing and maintaining annual continuing education units (CEUs). There would be an independent contractor agreement in place for an individual to provide CRSS training for up to 10 people. The Recovery Coach position is not an AA Sponsor and doesn't specify a type of recovery path which bolsters the concept that not one- size-fits-all.
Scott asked to get concrete costs for training and the in-house CRSS positions at each agency. Cost for a train-the- trainer model will be reviewed. These 10 trained CRSS will help with the waitlist.
5. Live4Lali
Chelsea Laliberte Barnes presented for Live4Lali. She provided a handout about the program and recapped what Live4Lali has done in the past year. Alex has engaged over 1000 clients, with 619 unique clients and provided about 750 fentanyl and similar amounts of naloxone. Most clients that need care are unaware of general services and have limited access to transportation. There is much work to do in terms of education. There are many who are not trusting and there is a general disconnect with navigating the system. She felt that they have barely scratched the surface of need and provided an overview of what their expansion looks like.
Goals are:
 Reduce the spread of infections such as HIV and Hepatitis A, B, and C
 Reduce risky drug use, harm reduction model of education
 Preventing drug overdose deaths
 Provide honest drug education
 Increase users' contact with services and treatment
Live4Lali staff have developed a trust and rapport with the people that have these needs. Many clients are unaware that Medical Assisted Treatment (MAT) is available to them. A needs assessment in this area is needed to find out how to take this to the next step. A van to access services would help with the transportation issues due to the large geographic area of the County and a lack of transportation access to treatment for people with SUD.
If MHB funds these programs, sustainability would be through private donors, fundraisers, campaigns and working with other partners. Paula suggested that Chelsea meet with the new Dept. of Health Director, joining the County staff in November and suggested that a County Board member attend along with her.
6. Rosecrance - Child & Adolescent Services
Carlene Cardosi presented for Rosecrance. Scott asked that they break the request into C&A Grant and SASS. Carlene covered issues of timeline for calls and pay received for serving the community. They are considering Family Resource Developer (FRD) and the Family Support Program (FSP). These are positions mandated by the State if an agency is a SASS provider but they are not fully reimbursable services. When SASS Counselors go out for a visit, the name of a FRD or FSP is provided. The new funding no longer is covered for these positions.
Scott will bring forward a funding recommendation for both programs.
7. Recovery Coaches - Moved up on agenda.
8. Turning Point
Jane Farmer and Holly Puchner presented for Turning Point (TP). Jane stated that the MHB is in unique position to stop abuse where it starts by funding PAIP. An offender who completes the program is 50% more likely to not repeat abuse and effectively treats the whole person. TP takes this a step further by requiring a 4-hour Domestic Violence educational seminar. MH, SUD and risk to self and others are assessed throughout the program. TP is the only not- for-profit provider that offers assistance to both the victim and offender. TP uses outcome based reporting to measure performance. Holly explained the process of the court appointed program. Recidivism rate for the program is under 1% over the year. Cathy reiterated her opinion of only paying for the second round of treatment for those with a MH diagnosis. Paula noted support of the PAIP program. Dawn noted philosophically this program serves the victim. Scott noted that he doesn't believe that TP will stop providing the PAIP if the MHB does not provide all of the requested funding. Holly added that this program is capping out before the end of the year in this program.
MHB needs to decide whether to subsidize the program but identified that Turning Point is well supported by MHB funds.
4. DRAFT FY19 FUNDING PLAN DISCUSSION
A. General Follow Up Discussion
Scott noted topics to be covered at the next Special Board meeting:
 ABA
 Recovery Coaching
 Recommendation of Live4Lali
 Look at what is currently unallocated
Cathy asked for a staff education set aside opportunity Scott noted Network training is $45,000. Other training opportunities were discussed.
5. PUBLIC COMMENT –
Lupe Ortiz, Youth and Family Center provided facts about the agency regarding their work. Cathy noted the interpreter service was a huge help at the QPR trainings.
Connee announced that Leslie Melendy has resigned from the Board due to time conflicts. Her position will be posted as soon as is possible. Lynn Kasicki announced that she will be resigning at end of month as she is moving out of State.
6. ADJOURN - Sarah Wilson motioned to adjourn. Seconded by Mike Baber.
A VOICE VOTE WAS TAKEN. All in favor. Motion carried. The meeting adjourned at 7:01 p.m.
https://mchenrycountyil.iqm2.com/Citizens/FileOpen.aspx?Type=12&ID=4091&Inline=True
Want to get notified whenever we write about
McHenry County Mental Health Board
?
Next time we write about McHenry County Mental Health Board, we'll email you a link to the story. You may edit your settings or unsubscribe at any time.
Sign-up for Alerts
Organizations in this Story
McHenry County Mental Health Board
More News