Village of Lakewood Board of Trustees will meet March 12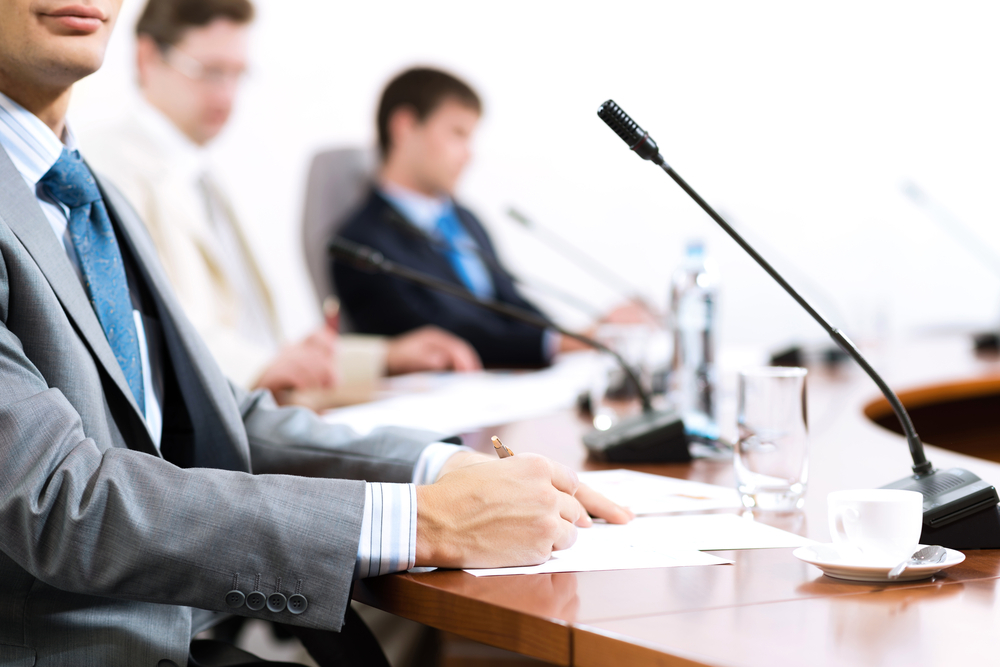 Village of Lakewood Board of Trustees will meet on Tuesday, March 12.
Here is the agenda provided by the board:
Please Note: This meeting is being audio recorded
Roll Call - Establish Quorum Pledge of Allegiance to the Flag
Public Comments (Not to exceed 30 minutes as an item)
The Public is invited to make an issue-oriented comment on any matter of public concern. The Public Comment may be no longer than 3 minutes in duration. Interrogation of the Village Staff, Village President, Village Board or any of their comments will not be allowed at this time. Photograph' taken of the Village Board or other public body shall be done from a distance of at least twelve feet from each member of the Board or public body.
CONSENT AGENDA:
Note: Items under the Consent Agenda are considered and enacted on a single motion. There is no separate discussion of these items prior to the Board vote unless: 1) a Board Member requests that an item be removed from the Consent Agenda for separate action or 2) a citizen requests an item be removed and this request is, in turn, proposed by a member of the Village Board for separate action.
1. Request Approval of Minutes:
a. February 26, 2019 Regular Village Board Meeting
2. Request Approval of Bill Lists:
a. Accounts Payable Invoices Dated March 13, 2019 in the Amount of $136,359.42
b. Accounts Payable Pre-Paid Invoices Dated February, 2019 in the Amount of $84,258.18
c. RedTail Golf Club Manual Checking Accounts Payable for January, 2019 in the Amount of $2,425.95
d. RedTail Golf Club Debit Card Activity for January, 2019 in the Amount of $2,890.59
e. Debit Card Activity for January, 2019 in the Amount of $543
3. Request Approval of Financial Statements: None
4. Request Approval of 2019 Crystal Lake Safety Regulations (Pamphlet)
5. Request Approval of a Special Event Permit Application for the Crystal Lake Rowing Club for the Annual Greater Chicago Rowing Championship on May 5, 2019 from 8 a.m. to 4 p.m.
6. Request Approval of Ordinance No. 2019-(07) - An Ordinance Authorizing the Sale or Disposal of Personal Property Owned by the Village of Lakewood (Lake Patrol Boat and Trailer)
7. Items Removed from Consent Agenda - I f Any
AGENDA ITEMS FOR DISCUSSION
8. Motion to Approve Ordinance No. 2019-(08) - An Ordinance Authorizing a Memo of Understanding Between the McHenry County Child Advocacy Center, McHenry County State's Attorney, Illinois Department of Children and Family Services, Northwestern Health Care System, Department of Court Services, MERIT Medical Group, McHenry County Crisis Line, Mental Health Providers, McHenry County Regional Superintendent of Schools, and the Law Enforcements and/or Departments Serving McHenry County
9. Motion to Approve Ordinance No. 2019-(09) - A n Ordinance Authorizing An Intergovernmental Agreement for Police Department Dispatch Services Between the County of McHenry and the Village of Lakewood
10. Reports and Comments: (To Begin No Later than 10:15 p.m.)
a. Village Clerk
b. Village Treasurer
c. Chief Administrative Officer
d. Chief of Police
e. Village Attorney
f. Village President
g. Village Trustees
11. Other Business
12. Executive Session -
Closed Meetings: The Village Board may hold a closed meeting to consider, among other items, the following under the Illinois Open Meetings Act: I) the appointment, employment, compensation, discipline, performance, or dismissal of specific employees of the Village, including hearing testimony on a complaint lodged against an employee to determine its validity; 2) collective negotiating matters between the Village and its employees or their representatives, or deliberations concerning salary schedules for one or more classes of employees; 3) the purchase or lease of real property for the use of the Village; including meetings held for the purpose of discussing whether a particular parcel should be acquired; and 4) litigation, when an action against, affecting or on behalf of the Village has been filed and pending before a court or administrative tribunal, or when the Village finds that an action is probable or imminent, in which case the basis for the finding shall be recorded and entered into the minutes of the closed meeting.
13. Reports and/or Actions from Executive Session
14. New Business
15. Adjournment (NO LA TER THAN 10:30 P.M.)
The Village of Lakewood is subject to the requirements of the Americans with Disabilities Act of 1990. Individuals with disabilities who plan to attend this Meeting and who require certain accommodations so that they can observe and/or participate in this Meeting, or who have questions regarding the accessibility of the Meeting or the Village's facilities, should contact the Village's ADA Coordinator at (815-459-3025) promptly to allow the Village to make reasonable accommodations for those persons.
https://www.village.lakewood.il.us/vertical/sites/%7BA79C7536-A08B-49AC-8F3D-38ACEDC9A6CC%7D/uploads/Board_Meeting_3-12-19.pdf
Want to get notified whenever we write about
Village of Lakewood Board of Trustees
?
Next time we write about Village of Lakewood Board of Trustees, we'll email you a link to the story. You may edit your settings or unsubscribe at any time.
Sign-up for Alerts
Organizations in this Story
Village of Lakewood Board of Trustees
More News