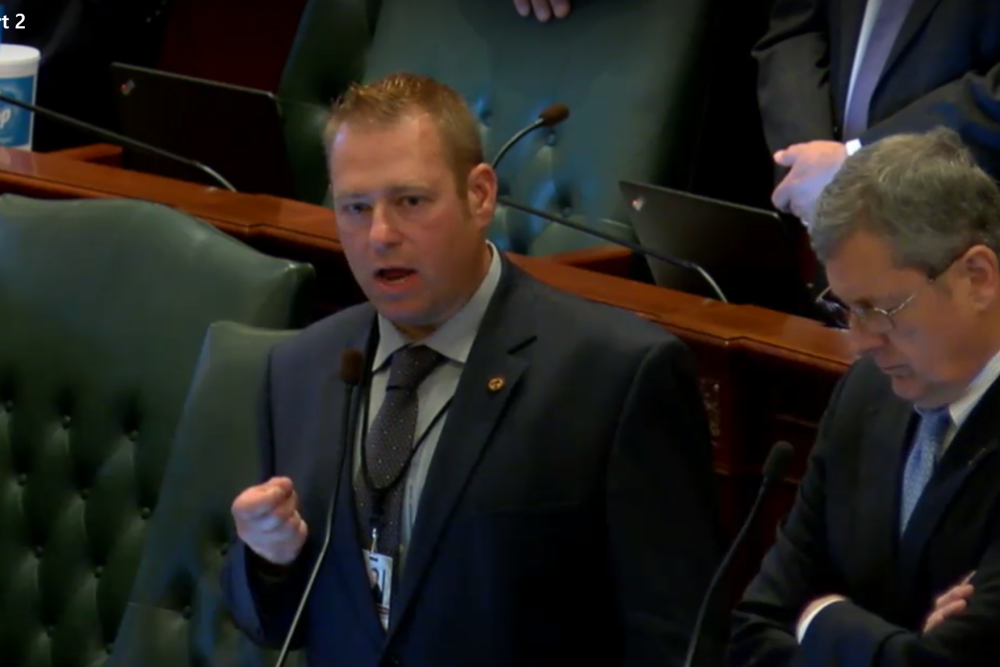 Rep. Allen Skillicorn
Illinois state Rep. Allen Skillicorn (R-East Dundee) is set to host his re-election kickoff on Sept. 30 in East Dundee.
Festivities will be held at Emmett's Brewing Company, 128 W. Main Street, beginning at 5:30 pm.
Sponsorships for the event are now available, with costs for Stout Sponsors at $5,000, Pale Ale Sponsors at $3,000 and Bock Sponsors at $1,500. Suggested ticket costs start at $500, and tickets for GOP Precinct Committeemen are $40.
Checks should be made to the Taxpayers for Skillicorn, 245 Dunridge Circle, East Dundee, IL, 60118.
Skillicorn has served in the 66th District since 2017 and sits on such committees as Government Transparency, Economic Justice & Equity and Government Consolidation & Modernization.
For questions about the event, call Joan Etten at 708-751-2474 or email ettenjoan@yahoo.com.