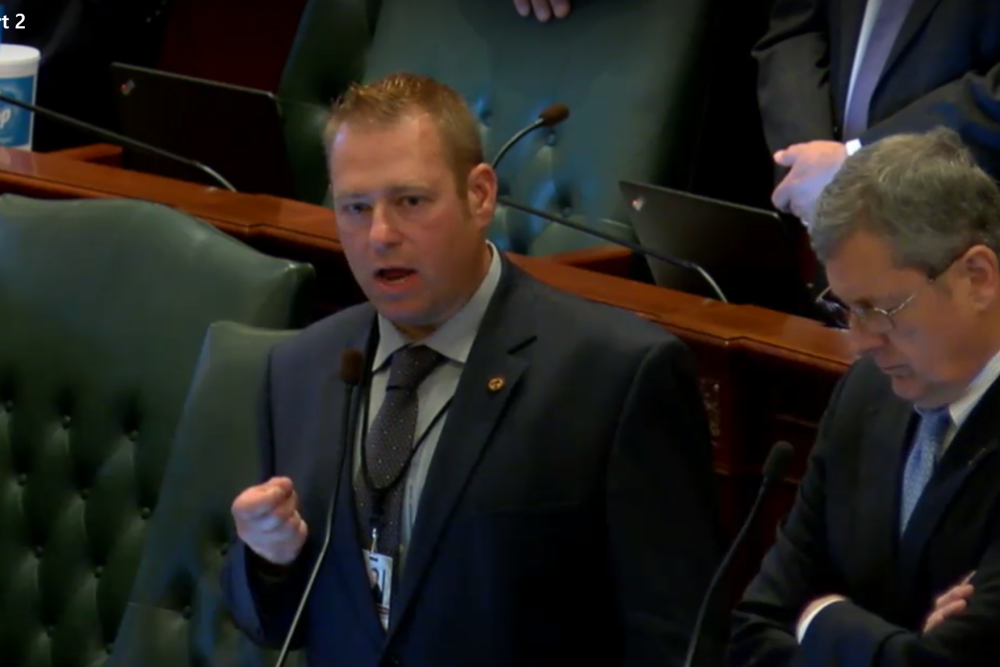 Illinois state Rep. Allen Skillicorn (R-Crystal Lake)
Residents of the 66th District are encouraged to take part in a panel discussion entitled "Inspiring Foster Care and Adoption," taking place on Saturday morning in Elgin and being co-hosted by Illinois state Rep. Allen Skillicorn (R-Crystal Lake).
The free event starts at 10 a.m. in the Thulin Auditorium at Thompson Hall on the campus of Judson University.
"It is a privilege to host such an important forum for inspiring foster care and adoption to find loving homes for needy children in Illinois," Skillicorn said in a press release. "Unfortunately, our state ranks at the bottom in acquiring permanent homes for waiting children. It is especially critical to avert the terrible tragedies we have seen in our area."

Illinois Gov. J.B. Pritzker | Twitter
Skillicorn has long been a critic of the level of services provided by the state's Department of Children and Family Services (DCFS). He recently announced that he would not be attending a holiday party hosted by Illinois Gov. J.B. Pritzker at the Governor's Mansion this holiday season in protest of the DCFS.
Skillicorn cites as evidence of the agency's shortcomings the tragic case of AJ Freund, a 5-year-old Crystal Lake boy whose body was discovered in a shallow grave not far from his home earlier this year. The boy's parents were subsequently charged with AJ's murder and investigators detailed a long history of police and welfare visits made to the home over the span of his short life.
Skillicorn went public with his insistence for Pritzker to "cancel the damn ball" and dedicate more time and resources to "cleaning house" at the DCFS.
Saturday's event, meanwhile, will be co-hosted by the Let It Be Us organization, a nonprofit that touts itself as "changing the landscape of foster care and adoption in Illinois."
On its website, Let It Be Us adds that the organization "recruits foster and adoptive parents and coaches them through the licensure process, increasing the number of families for Illinois' waiting children."