Hundreds of Trump supporters showed up Saturday for a rally in Algonquin. | http://mchenrycountyblog.com/
Illinois state Rep. Allen Skillicorn (R-East Dundee) says he could feel the love for President Donald Trump at a rally Saturday in Algonquin.
"The majority of the 500 people that attended were excited and energized about reelecting the president in 2020," Skillicorn told the McHenry Times. "I'm an alternate delegate for Donald Trump, so I'm fully committed to draining the swamp, lowering taxes, growing our economy and restoring common sense to government."
Skillicorn was joined at the rally by Illinois GOP Party Chairman Tim Schneider and Republican congressional candidates Jeanne Ives, James Marter and Ted Gradel. The two-hour event kicked off at the intersection of Randall Road and County Line Road.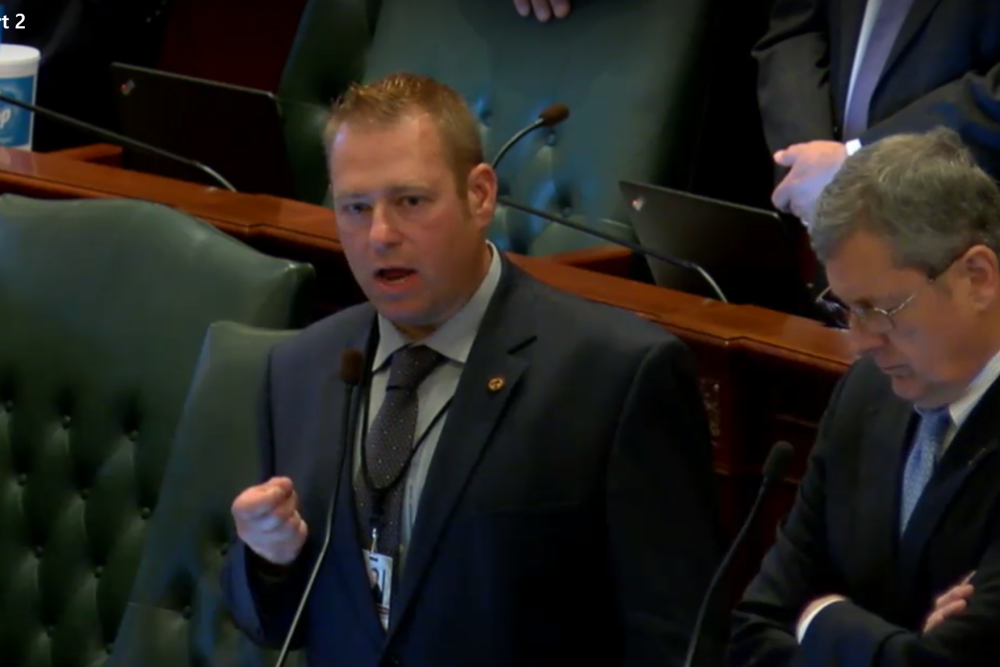 Illinois state Rep. Allen Skillicorn (R-East Dundee)
Skillicorn stressed that the day and the overall movement are about more than just partisan politics.
"Draining the swamp is not partisan, so we are seeing many former Democrats become part of the silent majority," he said.
According to the Daily Herald, the rally was organized by Joe Ptak of Island Lake, who explained his inspiration came from recently attending a similar event in South Suburban Frankfort.
"People are starving in our country for leadership, and especially in Illinois, because we lead the nation in people moving out," Ptak said. "And that's a travesty because of incompetent, corrupt politicians."
Throughout the day, people also expressed support for the drone strike ordered by Trump that killed Iranian commander Maj. Gen. Qasem Soleimani. At the time of the bombing, U.S. Secretary of Defense Mark Esper said Soleimani was known to be "actively developing plans to attack U.S. troops and diplomats."
A similar pro-Trump rally has been scheduled for Jan. 11 in Joliet at the corners of Larkin and Jefferson streets.