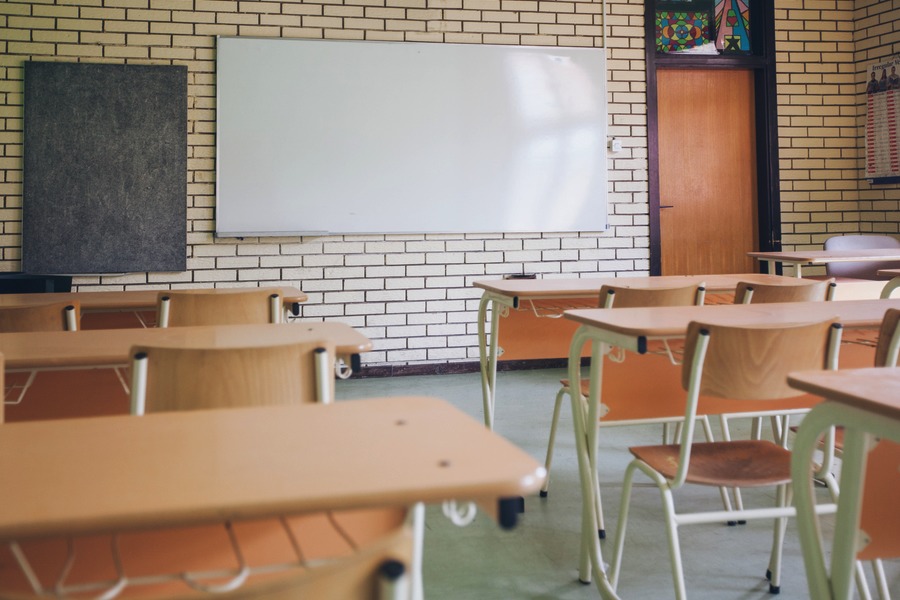 Crystal Lake Community Consolidated School District 47 recently issued the following announcement.
Patricia MacNally, 8th grade language arts teacher at Hannah Beardsley Middle School, was recently recognized by the National Board Certification for Professional Teaching Standards for renewing her National Board Certification. MacNally is one of only a handful of District 47 teachers to achieve this prestigious recognition.
According to its website, National Board Certification was designed to develop, retain and recognize accomplished teachers and to generate ongoing improvement in schools nationwide. It is the most respected professional certification available in K-12 education. MacNally was one of only 175 educators in Illinois to receive National Board Certification in 2019.
Educators are invited to renew their certification every 10 years; MacNally completed her initial certification in 2009. The National Board Certification process is a rigorous one; typically, only 20 percent of applicants pass the first time. Applicants must submit various components, including lesson plans, teaching videos along with a self-analysis, and evidence of students' work. There is also a comprehensive written exam.
"This is the most valuable thing I've ever done as a teacher and I did it because I want to stay fresh and on top of my game," said MacNally. "Each time I plan a lesson now, I ask myself why I am doing it and how I will know if my students learned it."
MacNally has spent her entire career in District 47. She started as a paraprofessional at Hannah Beardsley in 1996 and was hired as an 8th grade language arts teacher in 2002. She has served in this role for the past 17 years. Besides teaching 8th grade language arts, MacNally is a reader for the National Board for Professional Teaching Standards and coaches 7th grade girls volleyball. In the past she has served as a writing coach, a mentor for new teachers, and a guest speaker for at-risk and Girls Night Out programs. In addition, she has taught professional development courses and has served on various district committees.
"I want to be relevant and don't ever want to feel 'stuck,'" MacNally said. "I am so thankful to have a job I love."
Original source can be found here.
Source: Crystal Lake Community Consolidated School District 47