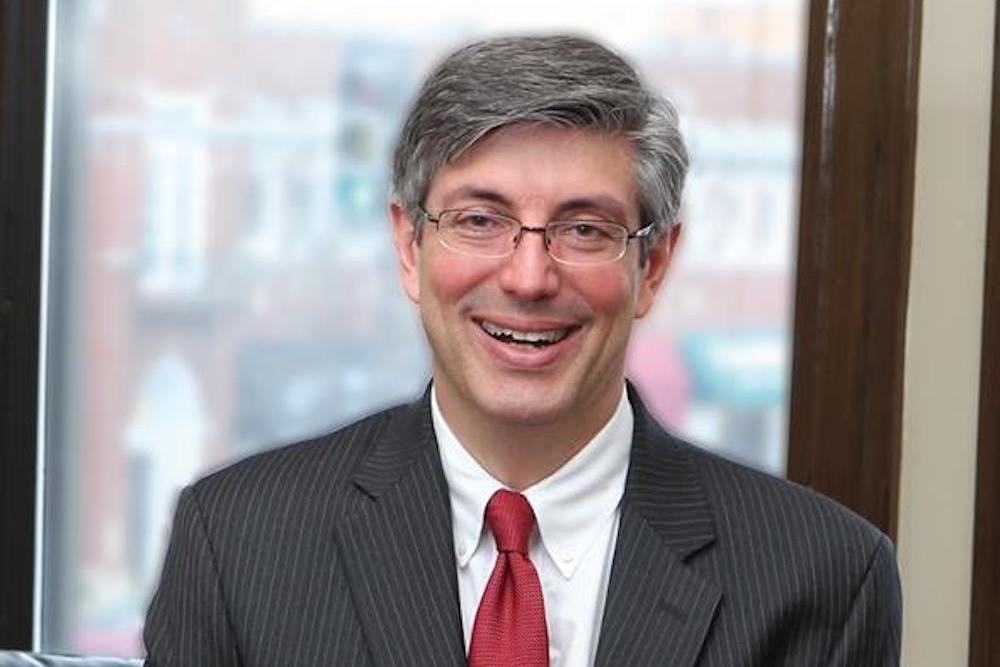 Illinois state Rep. Dan Ugaste (R-Geneva)
Illinois state Rep. Dan Ugaste (R-Geneva) does not seem too surprised to learn that voters may have finally had enough of Springfield's nonsense.
"All voters want is for people to work to pass laws to help them and not themselves," Ugaste told the Kane County Reporter. "We haven't had that in a while here in Illinois."
In Ugaste's mind, voters have expressed their long-overdue frustrations in a recent Illinois Education Association survey where they value "cleaning up corruption in state government" even more than "having high-quality public schools," "reducing crime" and "balancing the state budget." Researchers found that 69 percent of respondents ranked having clean government a 10 on a 0-10 scale, and 85 percent of them rated it as an eight or better.

Illinois state Sen. Martin Sandoval (D-Chicago)
"It's obvious why they feel the way they feel," Ugaste said. "They know if the people that run the system are unfairly profiting off of it, that can't be good government."
The results of the survey were made public shortly after former Illinois state Sen. Martin Sandoval (D-Chicago) pleaded guilty to federal bribery charges for pocketing $250,000 from one of the state's biggest red-light camera companies in exchange for favorable voting. Not long after that, ABC News reported that Illinois has the most public corruption convictions in the U.S. over the last two decades with 891.
"I know history has had people on both sides of the aisle that have found trouble, but lately it's been much more just one side," Ugaste said, referring to a slew of Democratic lawmakers recently making headlines for wrongdoing. "My hope is that people will just hear us out. I've always believed that Republicans have the best message."
As Election Day draws closer, Ugaste said GOP lawmakers need to be focused on just one thing.
"We need to make sure that as many people as possible get to the polls because that's when democracy works best," he said. "As for voters, I'm hoping they will get involved and start to take hard looks at the candidates instead of just casting votes along party lines."