McConchie proposes amending liquor laws to aid craft distillers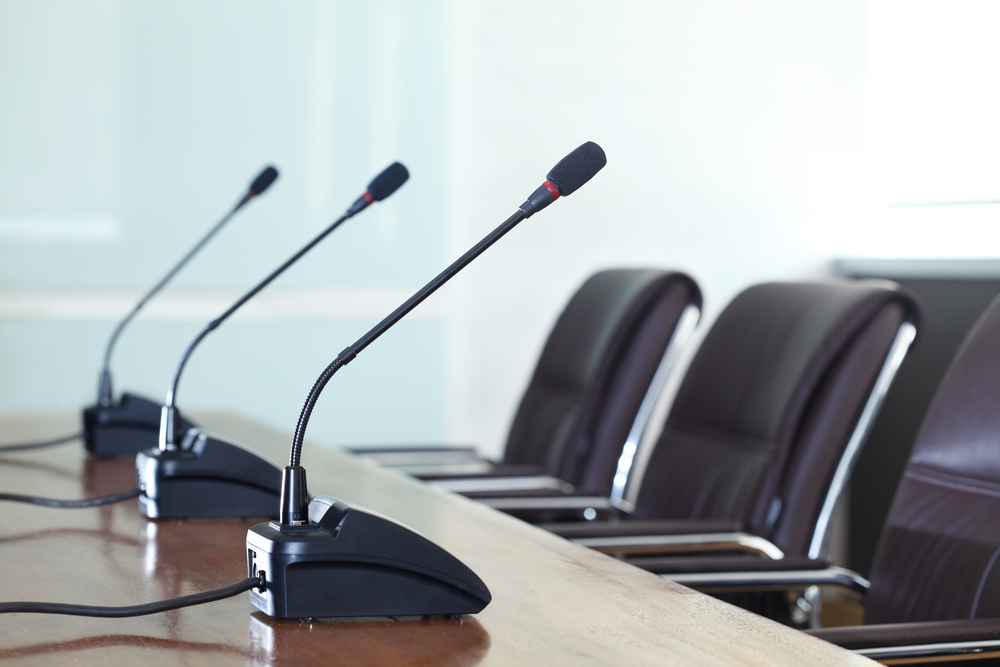 Sen. Dan McConchie (R-Hawthorn Woods) hopes SB2286 will spark some conversation about local craft distillers.
McConchie's proposal to amend the Liquor Control Act of 1934 to allow local craft distillers more room to grow by altering distribution rules was discussed during the May 9 hearing of the Senate Executive Committee.
Illinois State Senator Dan McConchie (R-Hawthorn Woods)
Though business has thrived for local distilleries in densely populated areas like Chicago, that is not the case now for up to 29 distilleries statewide, according to McConchie, who said present liquor sales between a manufacturer and distributor by a middle man has created an absolute lock.
"This places the middle man in an extraordinary position," McConchie said.
It gives them too much power, according to Fred Robinson, co-owner and founder of Copper Fiddle Distillery in Lake Zurich. "Our destiny is controlled by the distributors," Robinson said.
Robinsonsaid the issue is not just in his district, but in the whole state.
"There are about 14 or 15 states that allow some form of distribution for spirits and Illinois is not one of them," Robinson said, adding "We can not grow as fast as we can grow."
The award-winning bourbon, gin and rum on Robinson's shelves does not stand a chance to sell in a distributor's portfolio, which can have up to a 1,000 different liquor labels, he added.
"When that sales person goes into the account, we may get mentioned, we may not," Robinson said.
"(SB2286) is a way to start a conversation," he added, also suggesting aside from self-distribution, local distilleries could set up accounts and have distributors service those accounts.
Sen. Chris Nybo (R-Lombard) said Robinson's testimony was informative, helping him further understand what he has not had the time to research more.
"I understand what you are proposing in the current bill, but are there other options that could equally, or at least come close, to what you are hoping to achieve," Nybo asked.
"We are open to ideas," Robinson said.
But Jeremy Kruidenier was not. The executive director of Wine and Spirit Distributors of Illinois testified against the bill, saying it circumvents the three-tier system, which promotes temperance and deficient tax collection.
"There are a couple of hundred small distributors and they need to make their sales too," Kruidenier said.
Sen. Jim Oberweis (R-North Aurora) asked Kruidenier why he wants to make it difficult for small distilleries.
"It needs to pass through the three-tier system," Kruidenier said, adding that after prohibition, the state mandated the three-tier system and it should stay that way.
"Can you tell me how preventing someone from selling a small craft product to a restaurant or another retail store promotes temperance?" Oberweis asked.
Kruidenier said a small guy here and another there could inevitably open up the deal to larger manufacturers. Though Kruidenier opposed McConchie's bill, he said he was open to a suggestion raised by Nybo.
"One option to self-distribution would be to create a special distribution license focused on craft distillers," Nybo said
McConchie said something must be done when said companies take advantage of the government power given them.
"Right now, the craft distilling laws in Illinois are not fair and equitable because we don't have the same rights as the wineries and brewers who also make alcohol," Robinson said.
Want to get notified whenever we write about
State Senator Dan McConchie
?
Next time we write about State Senator Dan McConchie, we'll email you a link to the story. You may edit your settings or unsubscribe at any time.
Sign-up for Alerts
Organizations in this Story
More News