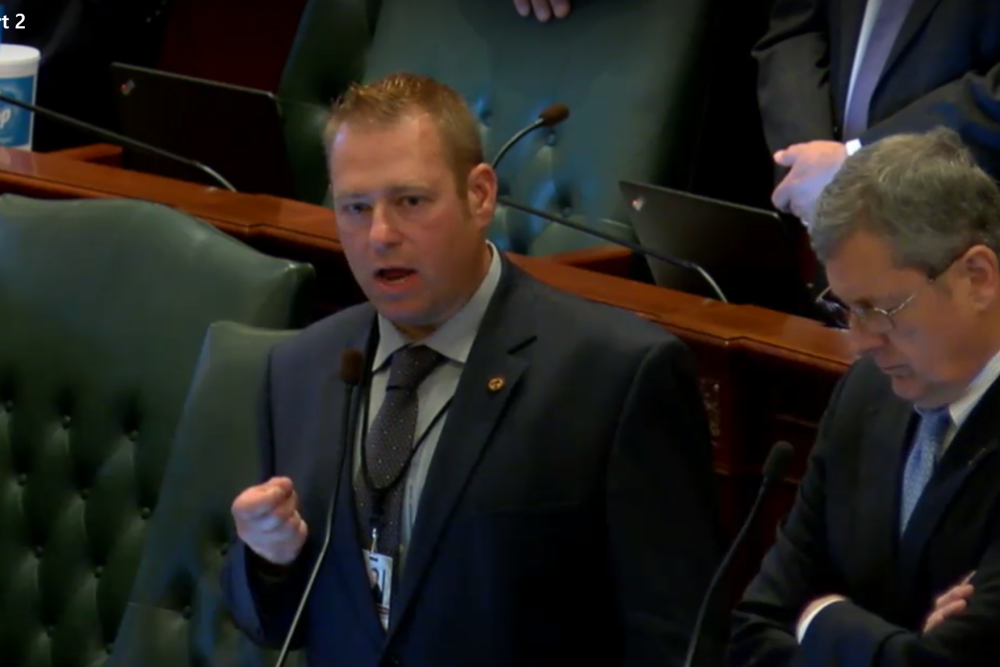 Rep. Allen Skillicorn
Former state Sen. Steve Rauschenberger is all in on the idea of Rep. Allen Skillicorn (R-East Dundee) being in Washington, D.C. representing the 14th District.
"A race like this one in the 14th needs a spirited and principled conservative reformer to step into the arena, not the typical status quo Republican," Rauschenberger said in a Feb. 14 press release issued by Skillicorn's office. "Skillicorn has never lost a race and has a solid track record of standing up against special interests and for taxpayers. He is the right fighter for the 14th."
During his two terms in Springfield, Skillicorn has introduced reform legislation for a balanced budget while rejecting the idea of more taxes, the press release states.

Former Republican state Sen. Steve Rauschenberger, now Technology & Manufacturers Association president, during an Illinois Rising appearance
His proposed Right Now Budget would place a constitutional hard cap on property taxes at 1 percent while also tackling the simmering pension crisis and tie state spending to the growth of the local economy, the release states.
"I appreciate Senator Rauschenberger's confidence in my ability to deliver reforms for the people of Illinois," Skillicorn added in the release. "It would be my honor to carry them forward to Washington, D.C. as your congressman in the 14th District."