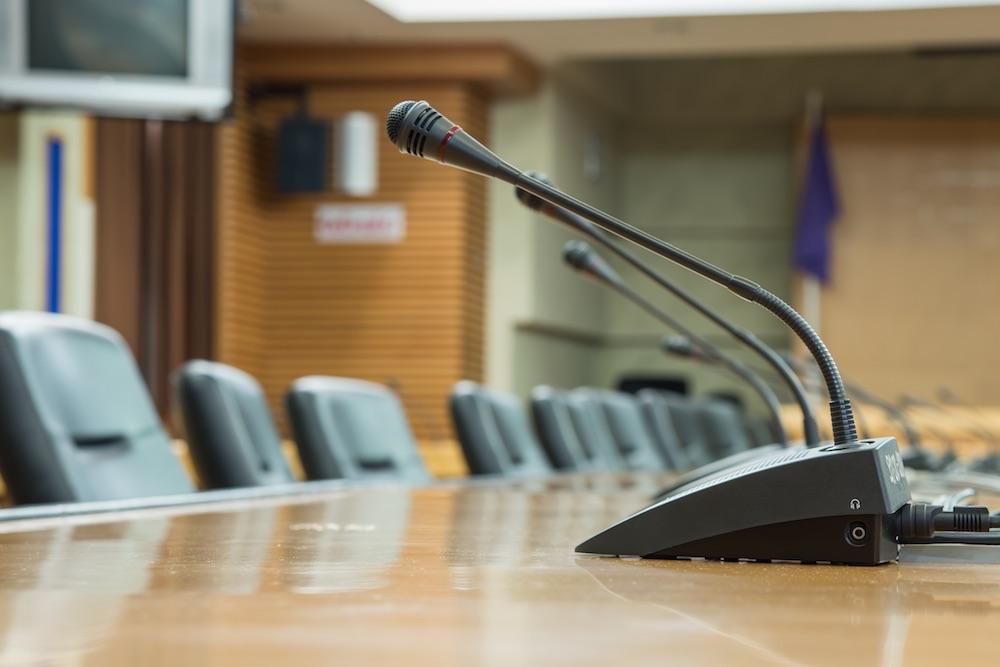 City of Harvard City Council met June 25.
Here is the agenda provided by the council:
1. Call meeting to order
2. Roll Call
3. Public Comment
4. Consent Agenda
Items under the Consent Agenda are acted upon in a single motion. There is no separate discussion of these items prior to the Council vote unless a Council Member requests that an item be removed from the consent agenda for separate action.
Motion to approve the following Consent Agenda as presented:
a. Regular City Council Meeting Minutes of May 28, 2019
b. Park Board Meeting Minutes June 3 and June 17, 2019
c. Administrators Report
d. Building & Grounds Report
e. Community Development Department Report
f. Harvard Diggins Library Directors Report
g. Parks & Recreation Report
h. Police Department Report
i. Public Works Department Report
j. Utilities Department Report
k. Accept John Pohlman's Resignation from the Library Board
l. Approve City Library Board's recommendation to appoint Linda Dikun to the Library Board
m. Accept Michele Froelich's Resignation from the Park Board
n. Approve Park Board's Recommendation to Appoint Jose Saucedo to the Park Board
o. Payment of bills in the amount of $398,607.36
5. Individual Action Consent Agenda Items
• City Council Action on any item removed from the consent agenda
6. Home Occupation Permit Application for Property Located at 309 Lincoln St.
• The petitioner, Christie Wioch, is seeking approval of a Home Occupation Permit to operate a pet grooming business d/b/a Cute as Fluff LLC from her residence at 309 Lincoln St. Action requested is to approve or deny the application.
7. Petition for Variation for Property Located at 1401 Garfield St.
• The petitioner, Pat Fisher, 1401 Garfield St., is requesting relief from Section 13B.03.B, Use of Water Facilities Required, in order to maintain the current well for outside water purposes only. Action requested is to approve or deny the petition or refer to Committee for review.
8. Ordinance Declaring Certain City Owned Personal Property as Surplus Property
• The proposed ordinance declares certain City owned property as surplus property. Subject property has a common address of Lot 54 in John K. Lucas Subdivision. PIN 01-26-360-006 Action requested is to pass, reject or refer the proposed ordinance back to committee.
9. Events Committee By-Laws
• The Events Committee recommends to the City Council that the Events Committee By-Laws be adopted as presented. Action requested is to approve as presented or refer back to committee.
0. Special Event Liquor License/Parks Dept.
• The Parks Dept. is requesting a Special Event Liquor License for Saturday, July 27, 2019, from 7- 10:30 pm in conjunction with their Rockin' the Pool event. The fees have been paid. The City's insurance carrier will provide host dram shop liability at no additional premium. Action requested is to approve or deny the request.
11. Park Board Meeting – June 17, 2019
• The Park Board discussed purchasing Wi-Fi for the pool at a cost of $39.99/month and recommends to the City Council to allocate funds to purchase pool wireless from April 1st – September 30th and that the FY2019/2020 Budget be amended accordingly.
12. Call a Finance Committee Meeting to Discuss Budget Amendments for WWTP Engineering and City Hall Architects
13. Call an Ordinance Committee Meeting to Discuss Code Changes as it Relates to the UDO and the Trash Receptacle Ordinance/Fines
14. Department Head Reports
15. Committee Reports
16. Treasurer's Report
17. Attorney's Report
18. Administrator's Report
19. Clerk's Report
20. Mayor's Report
21. Adjournment
https://www.cityofharvard.org/sites/default/files/fileattachments/city_council/meeting/9421/ccagenda2019-06-25r.pdf