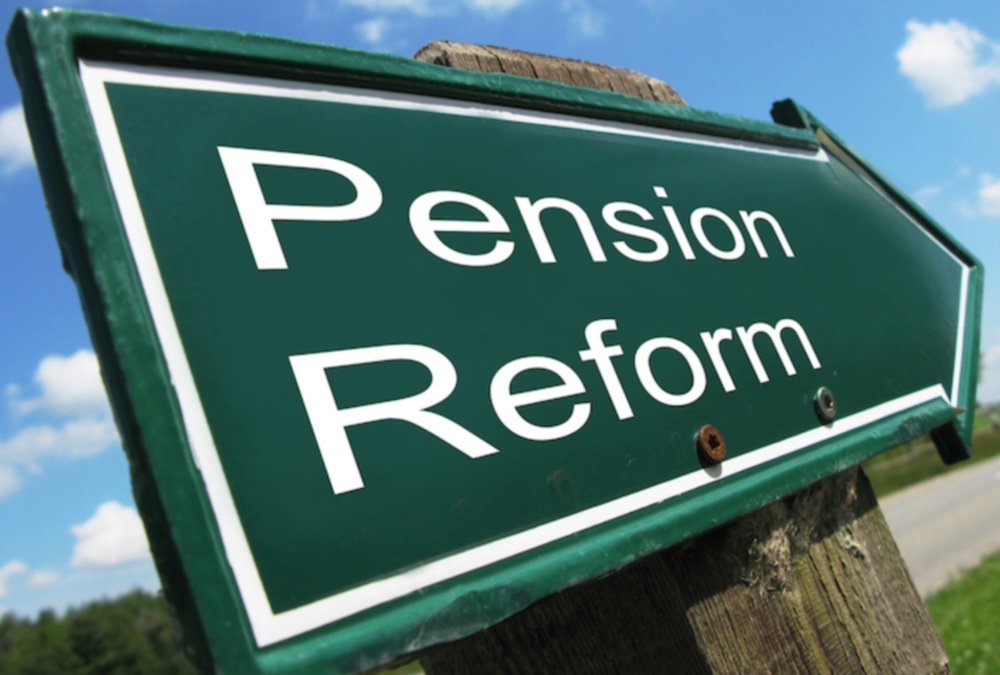 State Rep. Allen Skillicorn (R-East Dundee) is proposing a series of reforms in hopes of averting Illinois' growing pension crisis.
Currently, the state has more than $130 billion in unfunded pension liabilities, and many retirees are taking in significantly greater sums than the typical Social Security recipient, while also collecting Social Security benefits on top of their pension payments. For example, a retired Illinois judge who left the workforce about 10 years ago has received roughly $1.2 million in pension benefits during that period.
Meanwhile, the average Social Security recipient has been retired for 17 years and received about $250,000 in benefits during that time.

Illinois state Rep. Allen Skillicorn (R-East Dundee)
"Pensions are out of control and unsustainable," Skillicorn said in a statement. "Enacting these reforms would save our state in about a decade."
The first step, he says, is amending the state constitution to eliminate the pension-protection clause. The clause, enacted in 1970, prevents lawmakers from changing or reducing benefits for employees in the state's public pension systems. The clause has faced legal challenges but was unanimously upheld by the state's Supreme Court in 2015, and therefore eliminating it would require a constitutional amendment.
Skillicorn plans to follow that move with a series of reforms, including raising the retirement age, capping pension benefits at $132,000 per year, and changing the formula used to calculate cost-of-living adjustments. It is unclear how much support exists for the Republican legislator's proposals in the either House of the General Assembly, both of which are controlled by Democrats.
"If we choose not to enact these reforms, Illinois will continue its current financial death spiral," Skillicorn said in the statement.