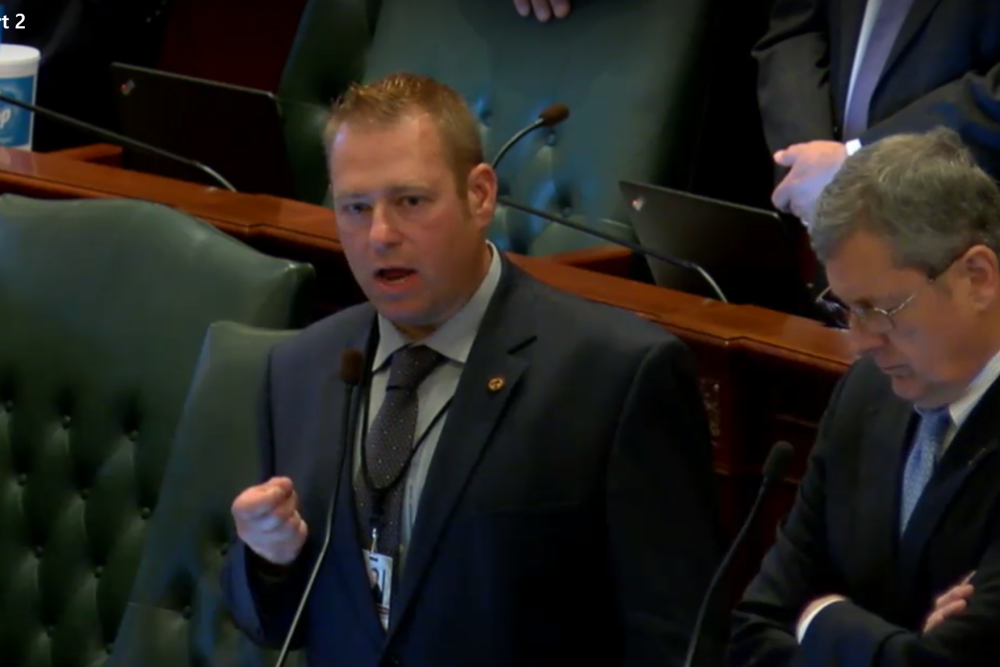 Rep. Allen Skillicorn
State Rep. Allen Skillicorn (R-East Dundee) thinks there should be consequences stemming from the mock assassination of President Donald Trump at a recent fundraiser for state Sen. Martin Sandoval (D-Chicago).
"Civilized people do not escalate to violence when they win or lose a political fight," Skillicorn told the McHenry Times. "The mock assassination at Sen. Sandoval's event is disgusting. Whoever participated or planned this stunt needs to be immediately dismissed."
Reports state during the Aug. 16 MAS Havana Nights Golf Clasico fundraiser at Klein Creek Gold Club in Winfield, a photo was taken of a still-unidentified man who pointed a fake assault rifle at a person in a Trump mask dressed in Mexican attire. The photo was later posted on social media.
Sandoval has since issued an apology for the incident, but Skillicorn said his history of bad judgment runs deep.
"We also cannot forget that Sen. Sandoval was the chief architect for the recent $45 billion tax hike scheme and a constant roadblock for reforms like eliminating predatory and highly regressive red light cameras," he said. "Men like Sandoval have made a career out of helping special interests over hurting Illinois families."
In the aftermath, several Republican leaders have demanded that Democratic leaders step forward to repudiate the act.
"As our nation grapples with the epidemic of gun violence, purposely pointing a fake gun at anyone is insensitive and wrong," Gov. J.B. Pritzker said in a statement. "I condemn actions like the ones displayed in the pictures because they lack the civility our politics demands."