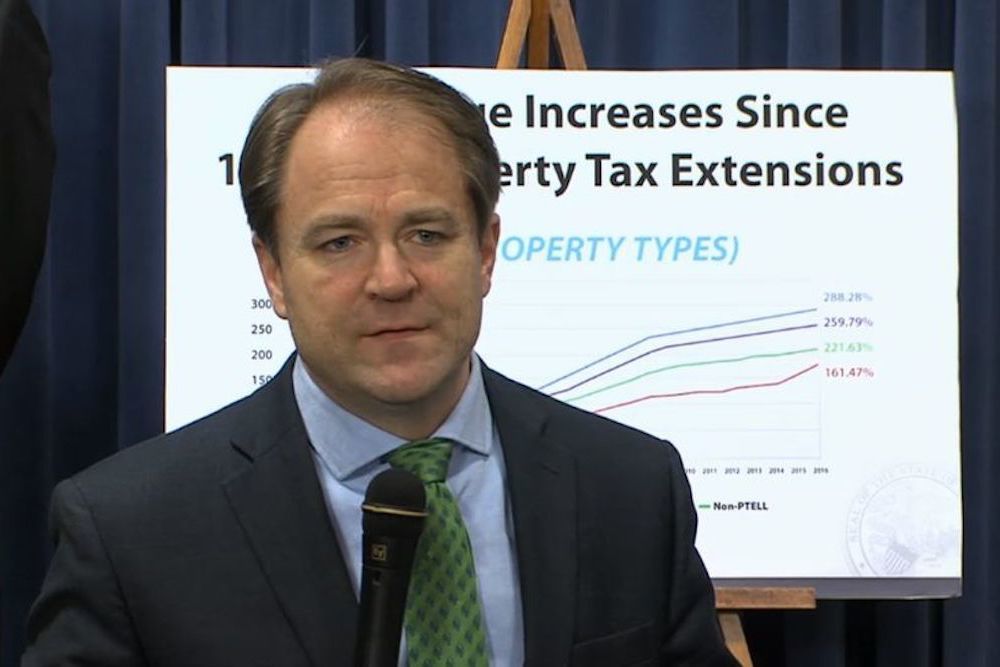 Illinois state Sen. Dan McConchie (R-Lake Zurich)
Illinois state Sen. Dan McConchie (R-Lake Zurich) recently hosted the 4th Annual Youth Advisory Council for about 50 high school students from the 26th district.
"I host this event every year, and every year I am just as impressed as the last at the quality of students our high schools are fostering," McConchie said in a press release. "A hands-on learning experience about public policy, state government and leadership, this program not only helps to bridge the gap between young students and their legislators, but also exposes them to the legislative process in hopes that some may develop an interest in public service."
During the most recent outing hosted at Barrington's White House, McConchie welcomed students from Trinity Oaks Christian, Lake Zurich, Adlai Stevenson, Dundee-Crown, Barrington and Mundelein High Schools, all of whom were selected by teachers and principals at the schools. In addition to the mass group discussions, students were also pared down to smaller groups where they were asked to work together to develop ideas for possible new state legislation with McConchie in the middle of the talks and posing questions about how they would advocate in support of their proposals.
At the end of the day, each group presented their proposals and fielded questions. The same students are scheduled to again meet with McConchie later in the spring, where they will take part in a mock committee hearing at the Lake County Courthouse.
Now in his third-year in Springfield, McConchie sits on the House Republican committees for Education, Special Issues, Appropriations, and Government Reform, where he is also minority spokesperson.
His 26th District includes Algonquin, Barrington, Cary, Deer Park, Fox River Grove, Hawthorn Woods, Hoffman Estates, Island Lake, Kildeer, Lake Zurich, Libertyville, Long Grove, Mundelein and Wauconda.