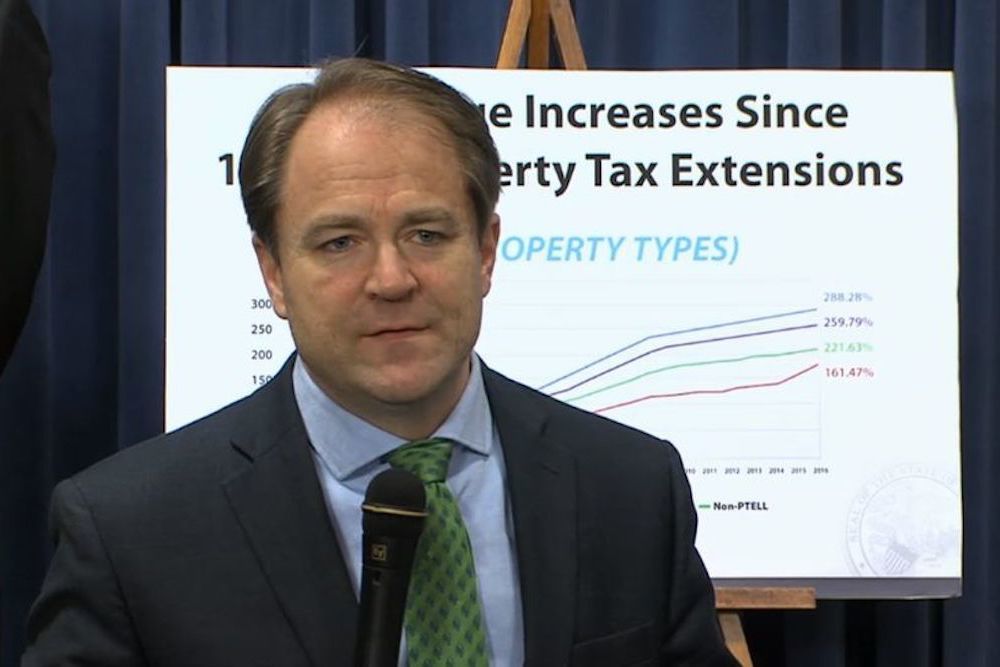 Illinois state Sen. Dan McConchie (R-Hawthorn Woods)
Illinois Sen. Dan McConchie (R-Hawthorn Woods) is one of many Republican lawmakers expressing frustration at what they consider Democrats' unsatisfactory response to the growing corruption crisis in state government.
"In an effort to make it look as though they are working to fix the government corruption issues plaguing the statehouse, Democrats passed a measure creating a commission to discuss potential ethics reform measures," McConchie said in a press release. "The issue I have with this commission is that its makeup is unbalanced, favoring Democrats 10 to six. This is yet another instance of Democrats choosing partisan politics over integrity."
In response, McConchie has joined several other GOP lawmakers in demanding that the scales be made more balanced, filing an amendment that would give the commission more equal representation between the two parties.

Illinois state Sen. Martin Sandoval (D-Chicago)
"For weeks, Republicans have been calling for true ethics reform, but in typical fashion our proposals have not been given consideration," McConchie said. "With the recent federal investigations into several legislators, the public has completely lost faith in the process in Springfield. This new, unbalanced commission will only reinforce their beliefs that the status quo will continue."
Over just the last several weeks, stunned voters have been forced to live through the indignation of witnessing longtime state Rep. Luis Arroyo (D-Chicago) being taken into custody on bribery charges and of veteran state Sen. Martin Sandoval (D-Chicago) being pressured into stepping down from his post as chairman of the Senate Transportation Committee after he was implicated in a shakedown scheme.
Now in his third year in Springfield, McConchie sits on the House Government Reform, Appropriations I, and Pensions committees. His 26th District includes Algonquin, Barrington, Cary, Deer Park, Fox River Grove, Hawthorn Woods, Hoffman Estates, Island Lake, Kildeer, Lake Zurich, Libertyville, Long Grove, Mundelein and Wauconda.