Arellano reflects on induction into MCC Hall of Fame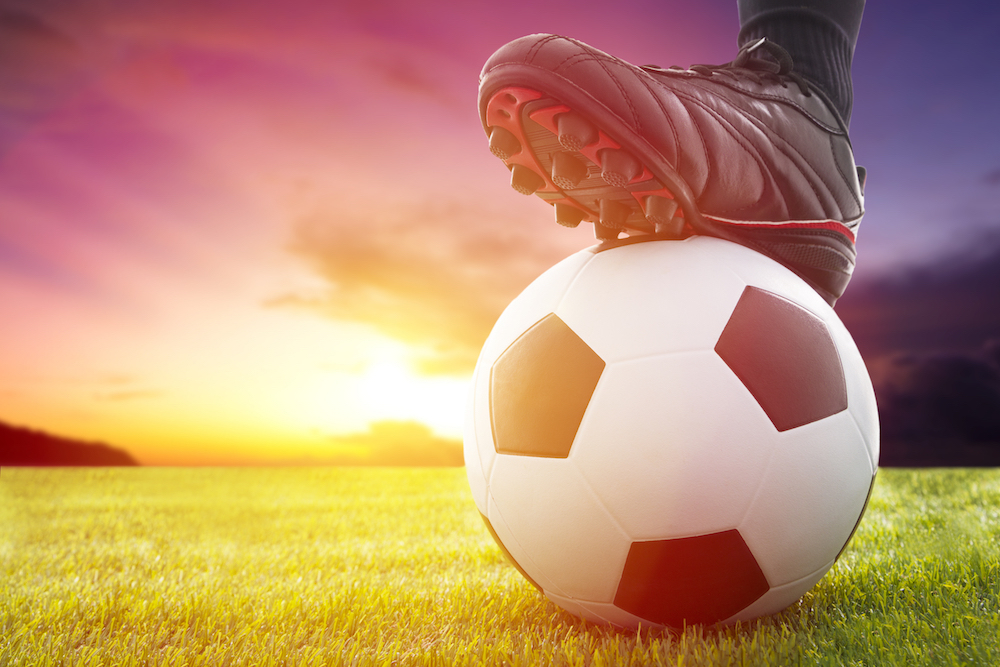 Arellano reflects on induction into MCC Hall of Fame | Courtesy of Shutterstock
Rafael Arellano's recent induction into the McHenry County College (MCC) Athletic Hall of Fame was more than just about athletic achievement for him.
Rafael Arellano
The former MCC soccer star told the McHenry Times that his induction, which was Jan. 17 at the school, was a representation to his two young sons of what hard work and sacrifice can accomplish. They could see what his years of hard work had done.
"I am always telling them to work hard, but for them to see it and to hear from other people, I think,
was way better than anything I could have said to them," Arellano said.
According to information from MCC, Arellano has an on-field resume that includes All-Illinois Skyway Collegiate Conference, All-Region IV and team Most Valuable Player honors in 1995, playing for the Scots. In his two seasons in an MCC uniform, covering 1994 and 1995, Arellano keyed the program to a 38-8 record.
That success was built on his production at Woodstock High School, where he said he earned all-conference as well as team and league MVP honors.
However, Arellano's athletic achievements only begin to tell his story.
While at MCC, he helped found a group, Latinos Unidos, that deals with Latino cultural awareness as well as assistance and support, according to his Hall of Fame biography. Additionally, he will speak to the soccer team on occasion about education and how athletics can affect one's life.
Arellano's soccer life started early, as he described growing up in a family that was absorbed in the sport. One key, he said, was playing with his older brother and learning the game among bigger, more mature players.
"That helped me a lot," he said.
Arellano's family had always been from California, but he moved to Illinois in 1982 when he was 6 years old, he said. Then, after two years in Illinois, he moved to Mexico and didn't return to Illinois until 1990.
Arellano said transitioning back to living in the United States was hard for him, including learning the language again. He said he used to get mad at his mother, wanting to know why they had moved to Mexico.
However, as Arellano grew from that experience, he said that living in another country where there was "barely anything" gave him an appreciation for living in the United States.
"Now, I realize that I'm happy that they did it because I was able to appreciate things I was able to work for my things and I was able to not take things for granted," he said. "I think kids these days take a lot of things for granted."
After he graduated from MCC, Arellano moved on to Northern Illinois. He went to soccer tryouts there but couldn't make the sport fit with his life, as he had to work to pay for college as well as study. But even that disappointment had an upside, he said.
"I wish I would've played," Arellano said. "I would've loved to, but I had to work and pay for my education. But I can tell you one thing: I'm proud I graduated with zero debt."
These days, Arellano lives in Woodstock and has two businesses: a company that does legal interpreting for law firms and counties, and a real estate company.
When he got the call about his Hall of Fame induction, Arellano said he was emotional and humbled, never expecting that his college of 20 years ago would remember him. He also talked about how grateful he was that the community was there for him -- and how important it is to be part of a community in a changing world.
"We don't have to be afraid of demographics," he said. "We don't have to be afraid of change. There's great things that can be done when the community works together. That's what I believe. It does no good when separate and concentrate on differences."
Want to get notified whenever we write about
McHenry County College
?
Next time we write about McHenry County College, we'll email you a link to the story. You may edit your settings or unsubscribe at any time.
Sign-up for Alerts
Organizations in this Story
, 8900 US Hwy 14, Crystal Lake, Illinois 60012-2761
Crystal Lake, IL
More News