Fox River Grove Library Board met February 20.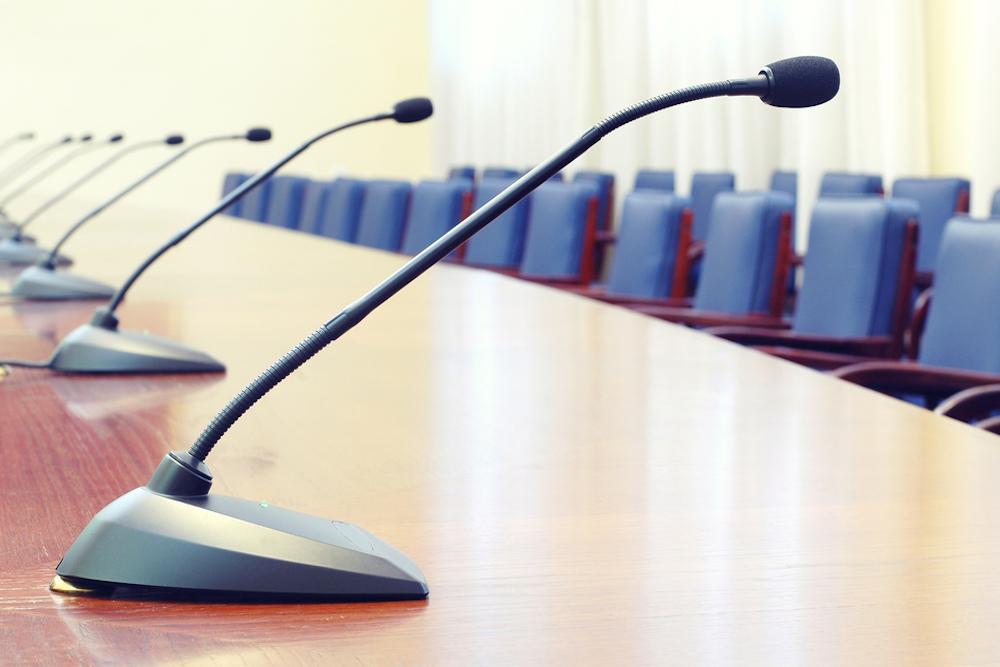 Fox River Grove Library Board met February 20.
Here is the minutes provided by the Board:
Call To Order - Michael Campbell called the meeting to order at 6:36 pm
Roll Call - Gans, Zurla, Cooper, Medina, Steeves. Thew and Anderson absent.
Citizen's Input - No citizens present
Correspondence - All correspondence was discussed
1)MCC Adult Education and Literacy Support Service
2) Bills to Prohibit Use of Public Funds for Employee Professional Development and Training Expenses
• Discussed importance of professional development for library support staff and how if this bill is passed would affect small libraries like FRGML
3) Friends of the Parks
• Gift baskets to be provided: books, gift card to El Sombrero
4) Alderman's Texts and Emails on Private Device Not Subject to FOIA According to Court
Consent Agenda:
1) Items to be included in Consent Agenda
• Minutes from the January 16, 2018 Board of Trustees Meeting
• Minutes from the January 17, 2018 Budget Committee Meeting
• Treasurer's Report
i)Accountant Report
ii) Revised December 2017 Treasurer's Report
iii) Transfer Funds Totaling $27,800 for January Bills and Two Upcoming Payrolls
2) Consent Agenda Approval (voice vote)
• Gans moved for rest of consent agenda. Roll call vote: all ayes. Thew & Anderson absent.
3) Consideration of item(s) withheld for separate action (if any)
Committee Reports:
1) Facility Committee: Did not meet
• Inquiry regarding recent snow closure
• Ringers continues to do an excellent job with snow removal and keeping the parking lot clear
2) Budget Committee: Met Wednesday, January 17
• Budget is in progress
• Cashing in a CD March 19 for upcoming renovations
3) Policy Committee: Did not meet
Report Of The Director:
• Reviewed highlights of report
o Karen has Notary stamp
o W2 distribution
o 1,000 Twitter followers
o Facilities Q about hose from roof drain
Special Reports – Minutes of the January 10, 2018 Friends of the Library Meeting
• Quilt auctioned off
• Planning for upcoming book sale
Unfinished Business (all possible action items)
1) Critical Facilities Plan
a. Project Manager contract
• Contract is underway
• Hoping to be wrapped up soon
b. Winnetka Library renovation updates via social media
• Going through their own renovation and sharing photos of progress via social media 2) Library Cookout: April 21, 2018
• Details TBD
New Business (all possible action items)
1) Request for food at the Adult Services spring Trivia Night Program - approved 2) Request for food at the Youth Services spring District 3 Art Exhibition Program - approved
• Discussion to have Director make food decisions for future events like Trivia Night & Art Exhibition
3) RAILS Museum Pass program – Steeves will keep Board apprised of updates
4) Logo
• Discussion on redesigning the logo for upcoming fiscal year
• Idea to run a contest for a centennial logo design
5) Food for Fines Redesign
• Staff recommends a similar program to the food backpack one at the schools (Beta Club)
• Use list from the food pantry need list
• Goal is to take foods in order to serve a need to the community
• Idea: kids with large fines do a read down your fines program, with some limitations to kids cards and a specific age group
• Director to brainstorm with staff and come up with a redesigned Food for Fines program to incorporate above ideas, does not need a future board vote
6) Library District Annexation Bill Introduced
• Venetian Gardens not part of a library tax district, they currently are not part of any library
• Board can draft an ordinance to annex the Venetian Gardens
• Cambell suggested forming a committee: Gans, Zurla, Cooper agreed to be part of committee - Steeves will contact them to set meeting time
Trustee Comments:
• Cooper question regarding economic interest email, Director advised that email will be sent
Executive Session - no executive session
Adjournment Campbell adjourned meeting at 7:32 pm. Thew & Anderson absent.
https://nebula.wsimg.com/8304864531d035c7da372228926051ed?AccessKeyId=584ED3F36E4E51653899&disposition=0&alloworigin=1
Want to get notified whenever we write about
Fox River Grove Public Library District
?
Next time we write about Fox River Grove Public Library District, we'll email you a link to the story. You may edit your settings or unsubscribe at any time.
Sign-up for Alerts
Organizations in this Story
Fox River Grove Public Library District
More News