City of Crystal Lake City Council met August 6.
Here is the agenda as provided by the council:
1. Call to Order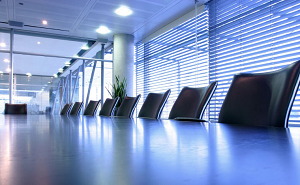 2. Roll Call
3. Pledge of Allegiance
4. Approval of Minutes – July 16, 2019 Regular City Council Meeting, April 4, 2019 Budget Workshop Meeting Minutes, and September 11, 2018 Workshop Meeting Minutes
5. Accounts Payable
6. Public Presentation
The public is invited to make an issue oriented comment on any matter of public concern not otherwise on the agenda. The public comment may be no longer than 5 minutes in duration. Interrogation of the City staff, Mayor or City Council will not be allowed at this time, nor will any comment from the Council. Personal invectives against City staff or elected officials are not permitted.
7. Mayor's Report
8. City Council Reports
9. Consent Agenda
a. Annexation Public Hearing Continuations to September 3, 2019 City Council Meeting –
Reinhardt-Kirk, 851 Reiland Drive
Chicago Title Trust 4149, Whiskey Business, 870 E. Terra Cotta Avenue
Chicago Title Trust 4152, 850 E. Terra Cotta Avenue
b. Class 16 Temporary Liquor License Request – The BREAK Teen Center Oktoberfest at Main Beach, 300 Lakeshore Drive, September 14, 2019
10. Class 16 Temporary Liquor License Request – Fire Wagon Hockey Inc. Annual Fundraiser at Crystal Ice House, 320 East Prairie Street, August 10, 2019
11. Special Use Permit – Addition to an Elementary School, Coventry School, 820 Darlington Lane
12. Bid Award – Stormwater Solutions: North Shore Storm Sewer Construction
13. Various Storm Water Projects - Phase 3 Consultant Selection
14. Acceptance of Donated Fitness Equipment and Designation and Auction Sale of Surplus Fitness Property
15. Unified Development Ordinance (UDO) Amendment – Rezoning around Three Oaks Recreation Area Planned Unit Development District Overlay
16. Cannabis Regulation and Tax Act
17. Crystal Creek Culverts Removal and Replacement Change Order
18. Council Inquiries and Requests
19. Adjourn to Executive Session for the purpose of discussing matters of pending and probable litigation, the sale, purchase or lease of real property, collective bargaining and personnel
20. Reconvene to Regular Session
21. Adjourn
https://www.crystallake.org/home/showdocument?id=17985