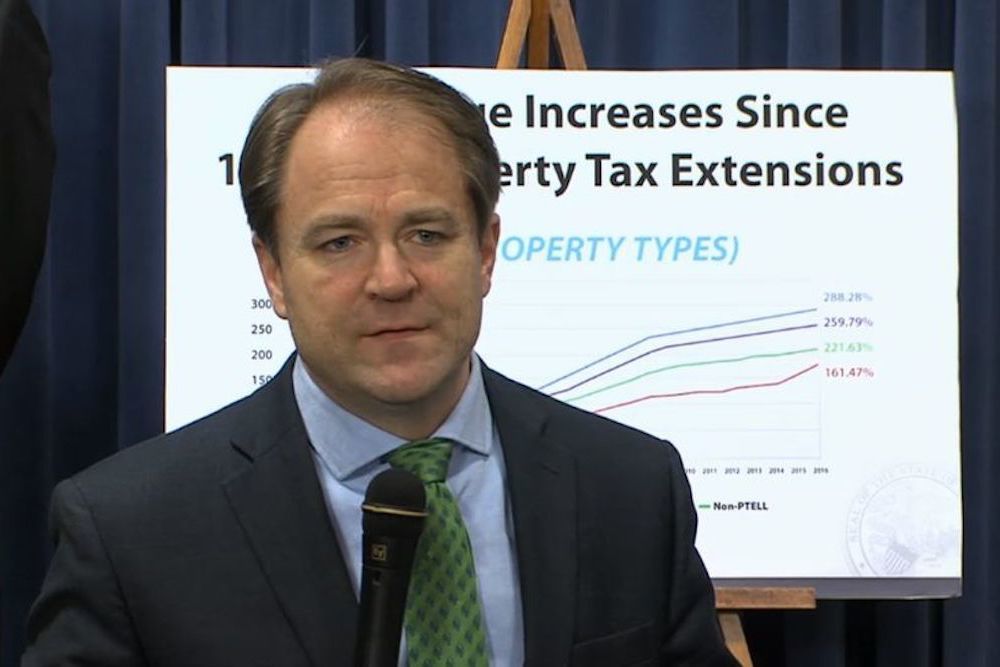 State Sen. Dan McConchie (R-Hawthorn Woods) is asking residents of the 26th District to support his fight against the abuse of so-called "isolation rooms" in Illinois schools.
"Like many of you who have contacted my office in the past few days, I too am shocked and dismayed at the recent news articles outlining the use of isolation rooms in schools across our state," McConchie said in a letter he sent to the voters of his district. "As a parent myself, I share your outrage at this abuse."
The Illinois State Board of Education recently announced that it plans to take emergency action to end the practice of secluding children behind locked school doors as a form of discipline after the Chicago Tribune reported that such actions are "misused and overused to a shocking extent."
In the aftermath, Gov. J.B. Pritzker also deemed the practice "appalling," adding that he plans to work with state lawmakers to formally establish laws banning such actions. McConchie, however, is not leaving anything up to chance.
"If you, or anyone you know, happen to have information about the inappropriate use of such rooms anywhere in Illinois, please contact my office," he wrote in the letter. "Together we can ensure our children are protected and treated with dignity."
McConchie added that the Tribune report is distressing to parents and concerned citizens on a number of fronts.
"We parents expect that when we send our children off to school that they are treated properly by the adults we have entrusted to care for them," he wrote. "Thank you to those of you who have joined the call for change. In case you have not seen these news reports, they tell stories of students with special needs or disciplinary issues who are often locked in rooms by themselves with little to no interaction with others."
McConchie indicated that experience has shown that the isolation often has adverse affects.
"Many of these children exhibit very disturbing behavior in response to this treatment," McConchie wrote. "We are so fortunate to have great public school systems here in the 26th Senate District. To ensure that our children are being treated appropriately across the state, I am asking for your assistance."